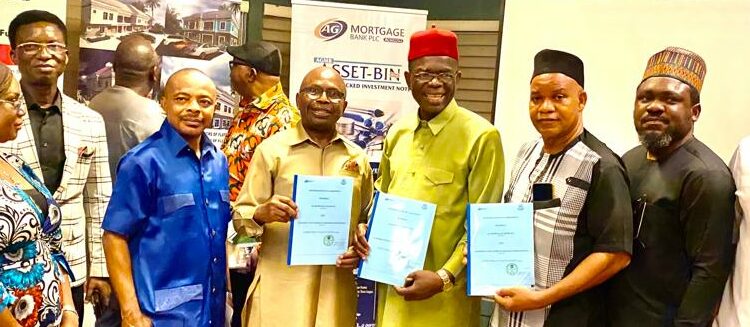 The President of the Nigeria Labour Congress (NLC), Comrade Joe Ajaero, has advised the Minister of the Federal Capital Territory (FCT), Mr Nyesom Wike, to encourage homeowners in the communities where people live to regularize their documents and desist from deriving pleasure from demolishing houses.
Ajaero spoke in Abuja during the signing of a memorandum of understanding between AG Mortgage Bank Plc and the Academic Staff Union of Research Institutions (ASURI) for the provision of affordable houses for members of the union.
He said Nigeria is the only place where the government does not have health and housing programs for the generality of workers and will go ahead to demolish the alternatives which people have made for themselves.
READ ALSO: NLC to Decide on Strike as Ultimatum Expires Today
"I honestly think they should legalize those areas where workers are operating rather than demolishing them," he said, adding: "All those places they call slums, where people made provision for themselves about where to stay, Wike is seeing as illegal. He should add value by legalizing them even if temporarily for those people until such a time when the government is able to provide an alternative for them."
The labour leader said with a minimum wage of N30,000, it is unlikely that the average Nigerian worker will be able to own a house after working for 35 years and if he struggles to build one with his retirement benefit, the government comes to demolish it.
This, he said, is wicked.Ajaero commended the leadership of ASURI for initiating the idea of affordable houses for researchers and advised other unions to emulate the worthy initiative.He thanked AG Mortgage Bank Plc for taking up the challenge of partnering with the union to actualize their dream, adding that he hoped the houses would be truly affordable.