Housing
NLC President Advises Against Demolishing Houses, Urges Regularization
NLC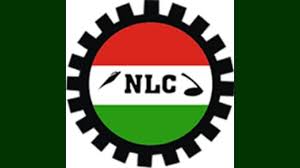 The President of the Nigeria Labour Congress (NLC), Joe Ajaero, has advised the Minister of the Federal Capital Territory, Nyesom Wike, against demolishing houses built through self-efforts, but to regularize the documents of homes in communities where people live.
"I honestly think they should legalize those areas where workers are operating rather than demolishing them," Ajaero said in Abuja.
"All those places they call slums, where people made provision for themselves about where to stay, Wike is seen as illegal, he should add value by legalizing them even if temporarily for those people until such a time when the government is able to provide an alternative for them," he added.
Ajaero also lamented that Nigerian workers cannot build houses with the paltry sum of N30,000 minimum wage before retirement from service after 35 years.
"Nigeria is the only country that cannot provide houses for its citizens but demolishes ones built through self-effort," he said.
READ ALSO: NLC to Decide on Strike as Ultimatum Expires Today
The NLC President's advice comes in the wake of the recent demolition of houses in some parts of the Federal Capital Territory by the FCT Administration. The demolitions have been met with widespread condemnation from residents and civil society groups.
The FCT Administration has defended the demolitions, saying that they are necessary to enforce urban planning regulations and to remove illegal structures. However, critics argue that the demolitions are often carried out without due notice or compensation to the affected residents.
The NLC President's call for the regularization of documents of homes in communities where people live is a welcome one. It would help to provide security of tenure to residents and make it easier for them to access essential services such as electricity and water.
Source: Dailypost