News
FG begins rollout of gas-powered buses, targets 55,000 in six months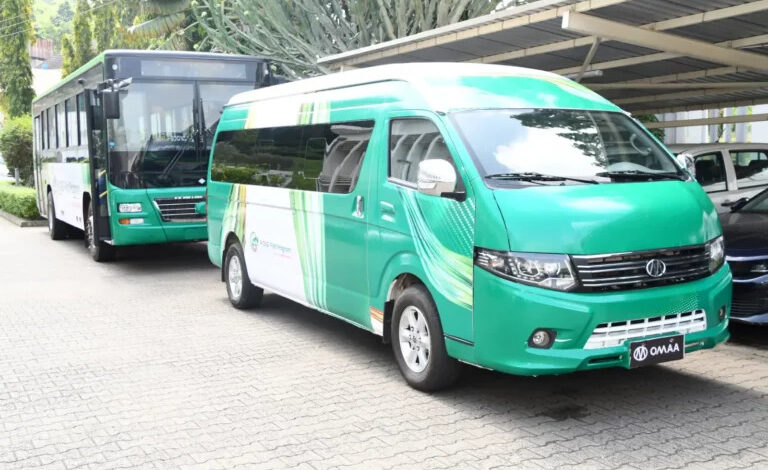 The Federal Government says it is working on a target of six months to roll out 55,000 mass transit buses converted to run on compressed natural gas.
The arrangement would see the government deploy gas-powered buses across the country as part of measures to ease current transportation challenges.
The Presidential Compressed Natural Gas Initiative (PCNGI) disclosed this while delivering two CNG buses at the State House.
The PCNGI Project Director, Micheal Oluwagbemi, said six conversion centres had been established, adding that more centres would be come on stream in a couple of weeks.
He said the mass rollout of the CNG buses would start next week.
He said already state governments had indicated investment interest in the CNG buses.
He said Rivers State Government had acquired some to ease the transportation challenges of the state.
Speaking on the cost of conversion, Oluwagbemi said it varied with the type and vehicle model, but assured that the government was working on reducing the cost per vehicle.
READ ALSO: FG to use tertiary institutions' idle lands for farming
"The President has ensured that as part of PCNGI, the committee will incentivise the cost for the Nigerian populace.
The project coordinator said Nigerians would be able to achieve the conversion at a lower cost.
He said, "In the next few weeks, starting from Lagos, the PCNGI will establish the rollout of more conversion centres to enable 55,000 conversions in the next six months under the palliative programme.

"In addition to this, over 11,500 CNG fueled vehicles will be rolled out by partnership with private sector, cooperative, state and union operated mass transit operators in the same period."
Managing Director of OMAA Motors, Chinedu Oguegbu, commended the government for the initiative, adding that "asides from connecting to the energy transition, we're also now deepening industrialization by patronizing made-in-Nigeria vehicles.

"This is going to go beyond the natural gas value-chain; this is going to create thousands of jobs for the youths and not just like basic tech."
Chairman of the Presidential CNG Initiative Steering Committee, Zacch Adedeji, represented by Farouk Ahmed, the Authority Chief Executive Officer of the Midstream and Downstream Petroleum Regulatory Authourity (NMDPRA), said the handover of the CNG buses to the State House, commemorate "a pivotal step in our journey towards a cleaner, more sustainable, and economically sound future."
Source: Newtrends