News
NLC to Decide on Strike as Ultimatum Expires Today
NLC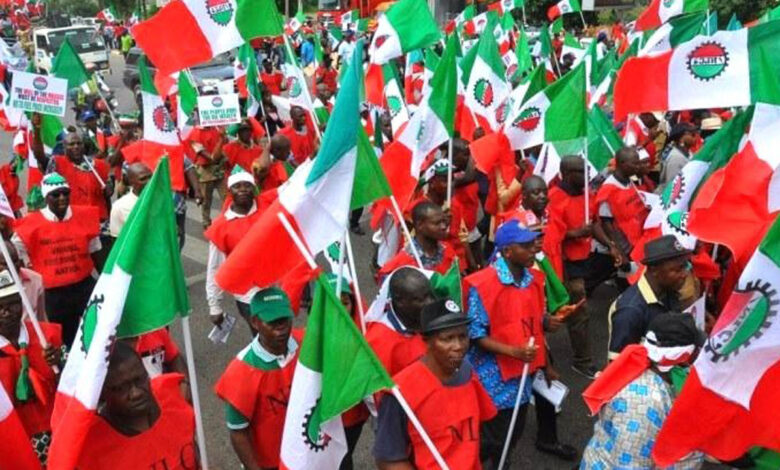 The Nigeria Labour Congress (NLC) ultimatum to the Federal Government on post-subsidy removal palliatives for workers expires today. However, the NLC National Executive Council (NEC) will decide the next line of action.The NLC called a two-day warning strike on September 5 and 6.
The union's Head of Information, Benson Upah, said the ultimatum expires today, but the action plan is at the discretion of the NEC.Talks between Labour and the Federal Government on post-subsidy removal palliatives for workers have not been concluded. At the end of the resumed talks on Monday, both parties described their discussions as "fruitful."
READ ALSO: Enugu Gov: Tribunal Affirms Mbah's Victory
The NLC and the Trade Union Congress (TUC) have a number of demands, including a wage award, tax exemptions and allowances for public sector workers, provision of Compressed Natural Gas buses, release of modalities for the N70bn for Small and Medium Enterprises, release of officials of the National Union of Road Transport Workers by the police, Road Transport Employers Association of Nigeria crisis in Lagos, and immediate reversal of all anti-poor policies of the Federal Government.
READ ALSO: Workers Lament Difficulties Accessing National Housing Fund
NLC President Joe Ajaero said Labour was ready to meet the government any time of the day to find solutions to its demands and avert the planned strike. However, he added that only the Presidency can take decisions on the demands presented to the government.
Source: The nation