News
Court grant Lagos family possession of land with 300 houses in Apapa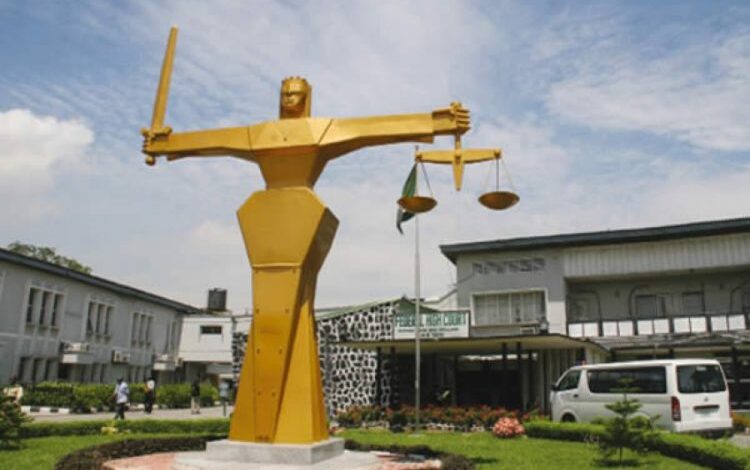 In compliance with a judgement of the Lagos State High Court, beneficiaries of the estate of the late Lawrenco Antonio Cardoso have taken possession of about 50 acres of land at Kirikiri Town in Apapa area of the state.
The land has over 300 buildings, comprising residences, tank farms, mosques, offices and markets.
Many residents of the area expressed surprise when the beneficiaries stormed the area with security agents to take possession of the land by pasting caveat emptor notice on all the buildings and "M/7P/2014 possession taken today, August 8, 2023 by court order.".
The notice warned that attempt to re-enter or any forceful re-entry into the property or part thereof by anyone corporate or individual shall be an intentional violation of the said judgement and the lawful execution which shall lead to the prosecution of the involved violator for criminal offence in the face of the said valid and subsisting judgements.
The exercise was sequel to the terms of settlement dated June 18, 2014, filed at the High Court Registry, Lagos on the same day, which was duly signed by parties in the suit, as well as their counsel.
The legally recognised beneficiaries of the estate are Mrs. Olaitan Ogunfade, Emmanuel Adewale Shyllo, John Oloye Reis and Francis K. Adeojo, who sued for themselves and as representing all beneficiaries of the estate of the late o Cardoso.
READ ALSO: NMRC holds it's 9th Annual General Meeting
Source: Leadership