News
CPPE Boss Urges Government to Create Enabling Environment for Businesses
CPPE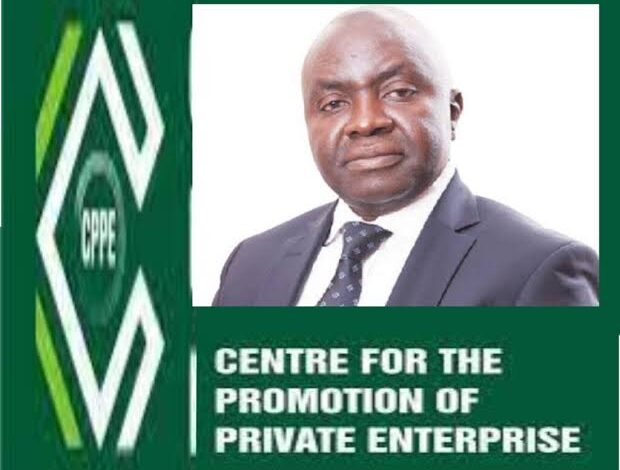 The Chief Executive Officer of the Centre for the Promotion of Private Enterprise (CPPE), Dr Muda Yusuf, has said that micro small and medium enterprises (MSMEs) can generate over 20 million jobs in Nigeria, if the right operating environment is provided.
Yusuf made the statement at the 2023 business roundtable with the theme 'MSMEs: The Catalyst for Nigeria's Economic Rejuvenation and Growth', organised by the National Association of Small and Medium Enterprises (NASME) in Lagos.
He said that there are 39.65 million MSMEs in Nigeria, and that if for instance, only 50 per cent of them could create just one job each, they would generate about 20 million new jobs.
Yusuf, however, noted that the MSME sector is struggling because it does not receive the right attention from the authorities. He said that the mortality rate among MSMEs in Nigeria is high because of the numerous headwinds in the Nigerian business environment.
READ ALSO: Major boost for NHF as FHA Mortgage disburses N10.6billion to contributors
These challenges, he said, include structural constraints, especially around infrastructure, the naira exchange rate depreciation and related liquidity crises in the foreign exchange market, galloping inflation, weak purchasing power, regulatory compliance costs, high transaction costs at the ports, the multiplicity of taxes and levies, high cost of logistics, insecurity effects on the agricultural sector, the influx of cheap Asian products into the Nigerian markets and the cost of fund.
Yusuf suggested a number of ways to address these challenges, including:
"Addressing the systemic issues of infrastructure, especially electricity supply and logistics.
"Fixing the foreign exchange liquidity and currency depreciation issues.
"Exempting MSMEs with annual turnover of N50 million and below from corporate tax and value-added tax (VAT).
"Tackling the problem of multiple taxes and levies on small businesses both by state and non-state actors.
READ ALSO: Exchange rate flirt with N1000/$1, two weeks after CBN promise to clear $10 billion backlog
"Addressing structural issues on infrastructure to improve productivity and competitiveness of manufacturing firms.
"Addressing concerns about unfair competition from imported finished goods.
"Addressing regulatory and institutional problems affecting MSMEs.
Addressing the challenges of access to credit, cost of credit and tenure of funds.
Yusuf said that the government must make the MSMEs sector a priority, as it is the key to Nigeria's economic prosperity.