News
Exchange rate flirt with N1000/$1, two weeks after CBN promise to clear $10 billion backlog
CBN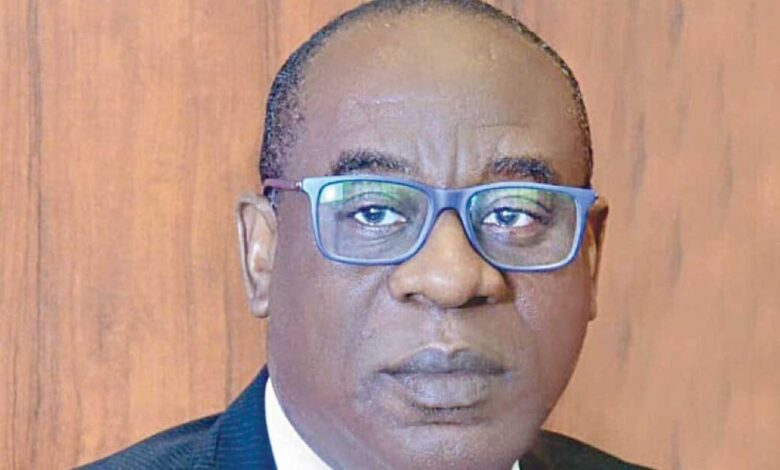 The exchange rate between the naira and dollar quoted for around N1000/$1 on Wednesday evening has forex traders continued to grapple with dollar scarcity.
Nairametrics reported on Wednesday that the exchange rate had weakened to N983/$1 in the afternoon, however, several social media reports indicate it was quoting for N1000/$1.
It is trading for N984 on P2P platforms as of this morning. The exchange rate also closed at N770.7/$1 on the official NIFEX window.
It is exactly two weeks since the Central Bank said that it is working with the commercial banks to clear the $10 billion foreign exchange backlog within the next 2 weeks.
The acting Governor of the CBN, Folashodun Shonubi, broke the news at a forum when he was confronted with questions on the lingering challenges in the foreign exchange market.
Shonubi said the backlogs would be cleared through different structures within the forex market, adding that banks, which control 75% of the forex transactions, will play a significant role in seeing that the backlog is cleared.
READ ALSO: New CBN governor lists three Priorities 
As a matter of fact, there is a large amount of the obligations that the banks in Nigeria have already taken on. So, what happened was that at maturity, they made the foreign exchange available for those who needed to use them like importers and what have you.
"There are some customers who still have their obligations and part of the restructuring with the banks in Nigeria, is also to clear that backlog. That is something we have been discussing for a while. I expect that we will do that, within the next one or two weeks.
"What that means, therefore, is that this obligation that people keep on talking about will not be left. Today, we still intervene in the market, so it is not as if it has affected our ability to make monies available to banks in the Investors and Exporters foreign exchange market,"
Rather than improve liquidity, it appears liquidity is even tighter leading to further exchange rate depreciation. Nairametrics spoke to operators who complained of "disarray" in the market.
A top official of the Association of Bureau De Change Operators of Nigeria (ABCON) who did not want to be mentioned said that the forex market is currently in disarray as most of the licensed operators do not have dollars to sell and as such out of business.
READ ALSO: New CBN governor lists three Priorities 
''The market has scattered, the rate is N983/$1. Most of the licensed bureau de change operators do not even have dollars to sell, we are out of business. I think the liquidity is in the so-called parallel market. It's all about scarcity and when there is scarcity, it gives rise to the parallel or black market.
''He said that if there is a dollar available to sell or buy, he might not even do the transaction because he does not know what to do, adding that he is confused as a licensed bureau de change operator.
Going further he said,
''You see this market operates on different levels, we have started seeing Binance, we are now seeing Dubai rate, we are now seeing local parallel market rate, so it depends on the level you are.''
Experts at a Nairametrics ClubHouse session "OnTheMoney Series" held two weeks ago had opined that the central bank's plan to improve forex liquidity in two weeks was not plausible.
"Two weeks is a very short timeframe, so I would assume for my own sanity that for them to give such a short deadline, they must have a definite plan they are going to execute. If CBN wants to clear the backlog they should without announcing it. Because, if in two weeks they do not clear it, they are going to have created even bigger problems. But I will take their word for it"
Meanwhile, the exchange rate is depreciating at a time when the president is on a trip to New York (for UNGA) soliciting foreign direct investment into the country.
This is as the US Deputy Secretary of Treasury, Wally Adeyemo, has said Nigeria lacks the macroeconomic framework to attract more dollar-denominated foreign direct investments into its economy.
Responding to a question about investments and the Nigerian economy from the audience, Adeyemo said,
"Nigeria lacks a macroeconomic framework that is going to help to bring more foreign direct investments including dollar-based foreign investments into the country.
"The early steps the government has taken is good in terms of what they have done (fiscal policy), in terms of what they are trying to do with unifying the exchange rates. More needs to be done and they recognise that. The truth is as companies around the world become more comfortable with their approach, you would expect that Nigeria would be a destination for FDI."
Source: Nairametrics