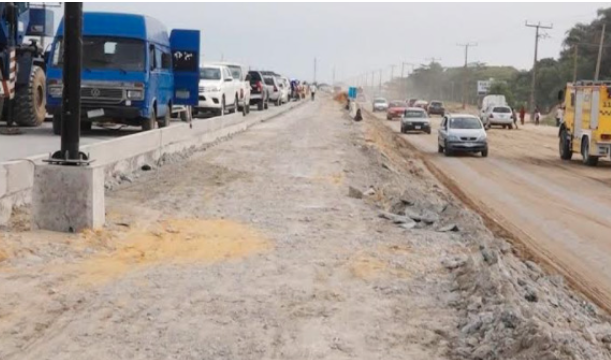 The Lagos State Commissioner for Transportation, Oluwaseun Osiyemi, has attributed the traffic challenges on the Lekki-Epe Expressway, currently under construction, to factors including a trailer accident and heavy rainfall.
In a statement released on Tuesday, the commissioner acknowledged the difficulties faced by commuters and expressed the government's commitment to enhancing this critical route for a smoother and safer travel experience.
Requesting cooperation from motorists, Osiyemi explained that the state Ministry of Transportation has initiated discussions with Craneburg, the construction firm, and other stakeholders, with each party assuming specific responsibilities to address the pressing issues affecting this vital infrastructure.
Read Also: Developing Zuba Community Through Real Estate
"Heavy rainfall has hindered road conditions and Craneburg will continue palliative work at Ogidan (Night) to ensure road motorability. A recent trailer accident caused temporary congestion and Craneburg will collaborate to ensure swift removal and traffic management during such incidents."
The commissioner also announced the deployment of Lagos State Traffic Management Authority (LASTMA) operatives at the construction site to ensure effective traffic control.
Read Also: Nigerian Institute of Structural Engineers Urges Prosecution of Promoters of Failed Buildings
SOURCE: PunchNG