News
PEWAN to honor Abiodun, Sanwo olu, HDAN boss and others on 29th Nov in lagos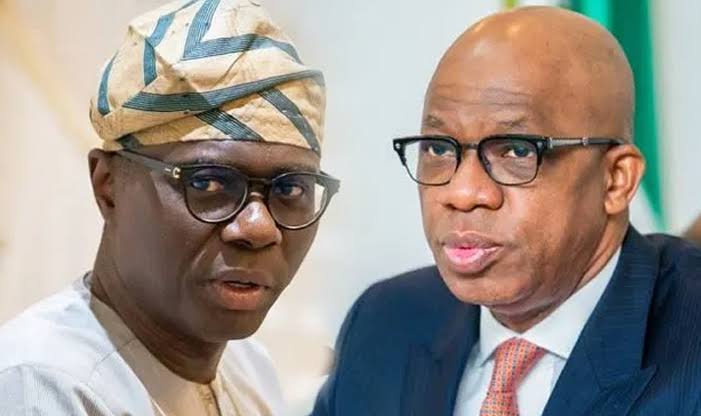 In a testament to their remarkable achievements in infrastructure development, Prince Dapo Abiodun, the Governor of Ogun State, and his Lagos State counterpart, Mr. Babajide Sanwo-Olu, have earned coveted nominations for Outstanding Performance Awards from the Property and Environment Writers Association of Nigeria (PEWAN). The accolade recognizes the substantial progress made by the two governors in the critical areas of infrastructure and housing provision since assuming office.
READ ALSO: Nigeria's real estate industry needs new policies and initiatives to foster growth- FIABCI
Okwy Iroegbu-Chikezie, Chairman of PEWAN, emphasized the association's role as reporters in the housing/construction sector and the need to acknowledge the governors' strides to inspire further accomplishments. "It's for this reason and more that PEWAN has deemed it fit to recognize the Outstanding Performance of these Governors through the Awards," she stated.
Governor Abiodun's notable achievements include the construction and dualization of Ijebu-Ode-Epe Road, the reconstruction of Shagamu-Abeokuta Expressway, Ilaro-Owode-Yewa road, Lusada-Atan-Agbara road, Arepo Road, and the construction of the Agro Cargo Airport. Other projects encompass school rehabilitation, the Light Up Ogun initiative, the rehabilitation of over 100 primary healthcare centers (PHCs), and extensive mass housing construction.
READ ALSO: Lagos Red Line Project to Launch in December 2023, Says Sanwo-Olu
The Annual Lecture/Awards ceremony is scheduled for Wednesday, November 29th, at the LCCI Centre, Ikeja CBD, Lagos, commencing at 10 am. The event will explore the theme "Technology as the New Normal in Modern Infrastructure Delivery: How Advocacy can Drive Real Estate in Nigeria." Dangote Group will also contribute insights into the use of Rigid Pavement.
Distinguished stakeholders slated for the Awards include the pioneer President of the Building Collapse Prevention Guild (BCPG), Builder Kunle Awobodu; Executive Director, Housing Development Network Advocacy (HDAN), and CEO Fesadeb Communications, Barrister Festus Adebayo; Director, Highways Construction and Rehabilitation, Federal Ministry of Works, Engineer Adedamola Kuti; Managing Director, Legrande Properties Development Company Limited, Babajide Durojaiye; Chief Executive Officer, PWAN ELITE Emeka Justin Anyiam; and Convvy Estates Limited. The event promises to be a gathering of luminaries in the field, celebrating excellence in infrastructure development.
Source: News Dish Nigeria