News
Inflation may deter investors from rights issue as six firms raise N22b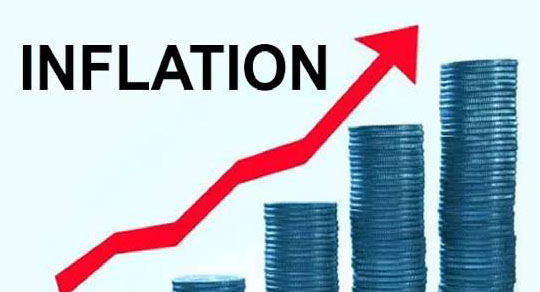 As the wind of rights issue blows through the capital market with six listed firms proposing rights issues of about N22 billion, investors have expressed fear that rising inflation, uncertainty, hardship and other macroeconomic challenges bedeviling the nation's economy would scare local investors from taking their rights, should multinationals with foreign core investors join the league.
The investors expressed worry that core investors may take up shares denounced by Nigerian shareholders thereby acquiring controlling stakes in these firms, which may alter ownership structure of companies that embark on the exercise.
This is because the Nigerian Exchange Limited's (NGX) listing rules allow core investors to hold up to a maximum of 80 per cent instead of 70 per cent. Also, devaluation of Naira encourages multinationals to convert their dollar loan into equity; the prices of the stocks of the companies for rights issues are very low, giving shareholders the opportunity to take more.
Operators have noted that as confidence is gradually being restored in the economy, with new economic managers implementing policies that would help tackle fundamental issues bedeviling the economy, more activities should be expected in the primary market with more companies raising funds in the first half of 2024.
READ ALSO: NGX recorded N200b Nigeria's first naira designated infrastructure fund
Investors maintained that this is not the right time for companies to float right issues, considering that many local shareholders face severe hardship due to prolonged economic downturn worsened by the pandemic.
Again, checks by The Guardian showed that most of the quoted companies have continued to declare very little profit, offering insignificant return on investment, causing shareholders to develop 'cold feet' in renewing their stakes in the companies.
The implication of this is that it leaves a huge financing gap that foreigners, with stronger currencies, easily fill and strengthen their hold on the firms.
More worrisome is the fact that those shares that were not picked by Nigerian shareholders would be allotted to the technical partners that requested for additional units, which would ultimately put local investors in a disadvantaged position in terms of shareholding structure.
Accordingly, the core investors will offer dollar-denominated loans to these companies and sometimes equity, which might ultimately throw the company into a loss position due to devaluation of the Naira.
The Naira currently trades at over N1000 to a dollar at the parallel market, notwithstanding challenges with access at the official channel for local producers. This development has negatively impacted the bottom-line of many manufacturing, telecoms and FMCG firms due to heavy exposure to forex.
President of Independent Shareholders Association of Nigeria, Moses Igbrude, said it is unfortunate that the economy has continued to nosedive, putting the Naira on a continuous devaluation.
READ ALSO:Alternative Bank Begins Operations
"When this happens, the ability of investors to take up their rights is weakened and companies need to continue in business. These companies will need more funding and those that have dollar-denominated loans need money to pay these loans or convert these loans into equities.
"My appeal to Nigerian investors is to exercise their rights whenever companies call for a right issue, otherwise we will lose our ownership to the majority shareholders or others, who asked for more and this will be to our own detriment."
President of NewDimension Shareholders Association, Patrick Ajudua, said: "It is advisable that companies consider good timing to issue their rights as well as ensure that prices on offer are appropriate in interest of the company.
"Yes, times are hard but minority shareholders are encouraged to take up their rights, failure to do so means that they have rejected their offer and the company is at liberty to trade off those shares to core investors or anyone that signifies interest which is not in their best interest."
A look at companies that have signified interest to raise capital through rights issues indicated that Fidelity Bank is raising 3,200,000,000 units representing one new share for every 10 held.
The bank noted that the decision to raise share capital is in view of strategic growth as the company aims for increased profitability, expansion (domestic and international) and enhancement of its digital capabilities.
FBN Holdings Plc has sought the approval of the Nigerian Exchange Limited to float right Issue of 8,973,823,198 ordinary shares of 50 kobo each at N15.50 per Share on the basis of one new ordinary share for every four ordinary shares
VFD Group Plc is also floating right Issue of 63,342,455 ordinary shares of 50 kobo each at N197.33 per share on the basis of 1 new ordinary share for every 3 existing ordinary shares
According to the company, proceeds from the rights offering are at the heart of VFD Group's plan to "increase shareholder value, strengthen its market position, and support its strategic growth objectives through new strategic investment opportunities," the document stated.
Jaiz Bank Plc, intends to raise fresh funds worth N5.4 billion from the capital market through a rights issue. The firm wants to sell 5,408,356,536 ordinary shares of 50 Kobo each at N1.00 per share to existing shareholders through the exercise.
Ikeja Hotel Plc announced plans to raise N3.5 billion in capital via a rights issue. Ikeja Hotel says it plans to raise its additional capital by issuing 1,133,888,945 units as the company looks to explore strategic growth.
Further, Sovereign Trust Insurance Plc also declared interest to raise 2,841,116,504 ordinary shares at 50kobo per share on the basis of 1 ordinary share for every four shares held.
Source: Punch Ng