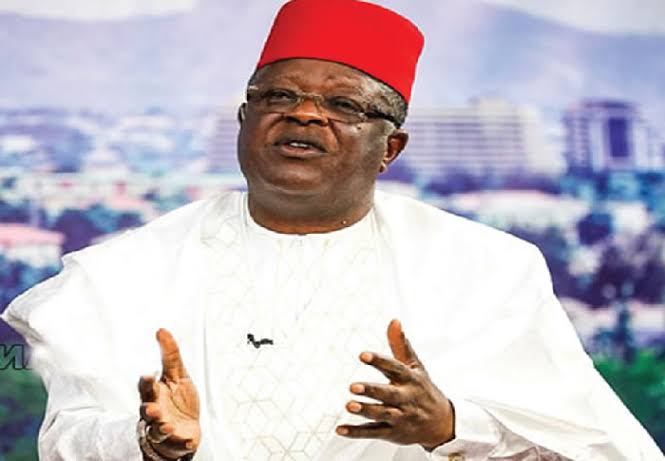 The Minister of Works, Senator David Umahi, has said that the ministry needs a total of N217 billion to reconstruct 260 road projects and eight bridges across the country.
Umahi disclosed this while inaugurating four road project committees in Abuja on Thursday.
He said the committees were being inaugurated not just to maintain the road but also to ensure that contractors implement the contracts signed.
The task force committees are to monitor the reconstruction of the Benin-Warri Dual Carriageway (Section I, II and III) and dualisation of East-West road Section III: Port Harcourt (ElemeJunction) Oone Port Junction road in Rivers.
The minister said the Federal Government is giving serious attention to the roads between Benin and Warri and the road between Eleme and zonne Port.
He added that President Bola Tinubu is committed to the nation's road infrastructure.
READ ALSO: Exchange rate flirt with N1000/$1, two weeks after CBN promise to clear $10 billion backlog
Umahi also said that the president had approved funds for the rehabilitation of the Third Mainland Bridge in Lagos.
He decried the failures of several parts on the East West Road, saying that the president had released money for the immediate attention of the 12 points and three bridges that collapsed on the road between Warri and Cross Rivers.
The minister also said that the president had released money for the reconstruction of the Shendam-Lafia bridge and Enugu bridge that collapsed a week ago.
Umahi said the reconstruction has a time line of 18 months, adding that the Nigerian Union of Journalists (NUJ) would be part of the monitoring to ensure transparency and good reportage of the projects as part of the new policy of the administration.
READ ALSO: REDAN to Hold 2 Days Conference on Sustainable Real Estate Projects
He said that no new project under his leadership will be done with asphalt, adding that all projects will be done on concrete.
Source: Punchng