News
Fire Outbreak in Ilorin Destroys Property Worth N27.8 Million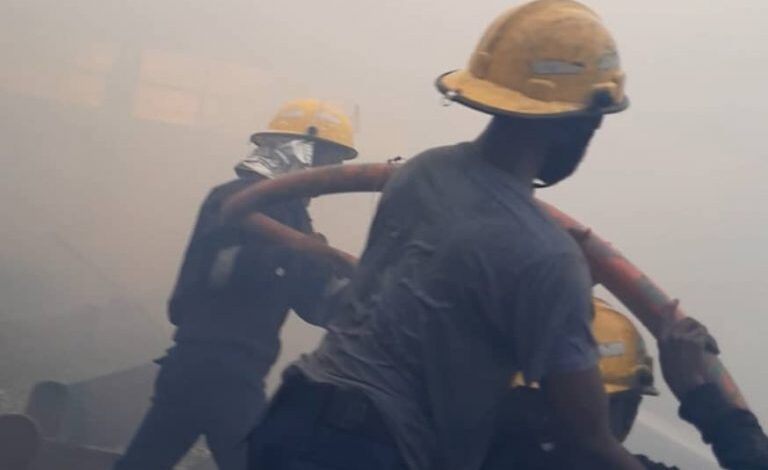 A fire outbreak on Friday night destroyed property worth N27.8 million at a two-flat building of about six rooms in Ile Oba-Ologun, Ita-Amadu area of Ilorin in the Ilorin West Local Government Area of Kwara State.
The fire, which started around 5 pm, was caused by a power surge, according to the Kwara State Fire Service. The fire quickly spread through the building, engulfing all six rooms and causing extensive damage.
Firefighters from the Kwara State Fire Service arrived at the scene shortly after receiving a distress call. They worked tirelessly to put out the fire and prevent it from spreading to neighboring buildings.
Despite the firefighters' efforts, six rooms in the building were completely destroyed. However, the firefighters were able to save property worth about N43.3 million.
The Director of Kwara State Fire Service, Falade Olumuyiwa, visited the scene of the fire to assess the damage and speak to the residents. He expressed his sympathy to the victims of the fire and urged them to be strong.
Olumuyiwa also used the opportunity to remind residents of the importance of fire safety. He urged them to switch off all electrical appliances before going to bed and to be vigilant for any signs of a fire.
READ ALSO: Canada's housing affordability sees significant 'deterioration,' report says
"Residents should cultivate the habit of switching off their electrical appliances before bedtime to help prevent fire outbreaks," Olumuyiwa said.
"They should also be vigilant and report any fire incidents immediately to the fire service."
The cause of the fire is still under investigation.
In addition to the fire damage, the residents of the building have also been displaced from their homes. They are currently staying with friends and relatives.
The Kwara State government has promised to provide assistance to the victims of the fire.
Source: Punch Newspaper