Affordable Housing
Canada's housing affordability sees significant 'deterioration,' report says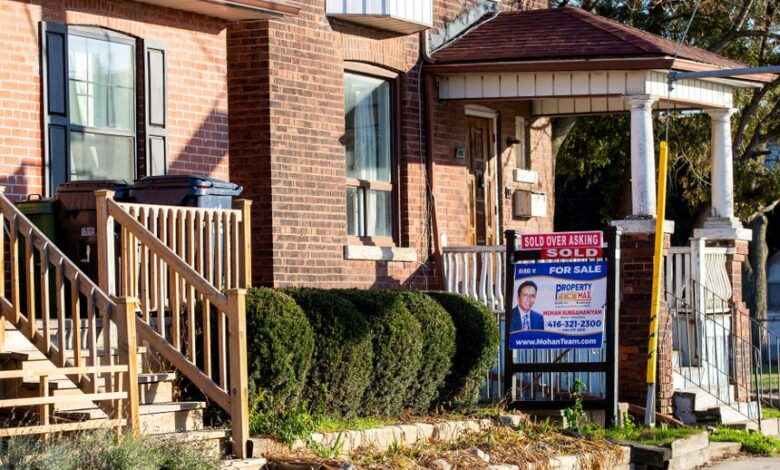 Housing affordability saw a "considerable deterioration" in Canada in the third quarter of 2023, according to a new report from the National Bank of Canada.
The report, which comes after improvements over three consecutive quarters, shows that many homeowners are struggling and others feeling unsure they'll ever break into the housing market.
The bank pointed to rising interest rates as part of the cause. That, combined with a rebound in home prices, has left the ability to afford a home a more difficult prospect, according to the report.
Kyle Dahms, a National Bank economist who co-authored the report, told Global News in an interview the rebound in prices left him "particularly surprised."
"One of the reasons why … is the current demographic boom that's going on in Canada at this time is unprecedented," he said
READ ALSO: Kenyan Firm Wins Africa's Top Award for Affordable Housing
"We haven't seen this kind of population growth like we currently are and that just adds an additional layer of pressure we've seen in some of the major Canadian cities, vacancy rates, approach, essentially some of their lowest levels on record."
Dahms says that is, in turn, putting pressure on the rental market, which then "overflows" into the housing market and the demand for housing, further pushing up prices.
In addition, the report notes while rising interest rates and increasing home prices could be considered "perplexing," the lack of supply in the resale market compounded with the record population growth allowed prices to rise.
Last week after the Bank of Canada held its key interest rate, senior deputy governor Carolyn Rogers told reporters home price drops driven by the recent hikes to interest rates weren't as steep as monetary policymakers would usually expect, thanks largely to a "structural" lack of supply.
The Canada Mortgage and Housing Corp. estimated in September that an additional 3.5 million homes would be needed by 2030 to restore affordability through the help of both government and the private sector.
Eitan Pinsky, owner of Pinsky Mortgages in B.C., said the report was not a surprise because affordability has been extremely challenging for people, especially in the bigger cities.
READ ALSO: HDAN to lead members to the Minister of Housing, National Assembly to address obsolete laws affecting real estate development
More concerning for Pinsky is what homeowners are facing on the mortgage side and the ability for people to qualify based on the mortgage stress test amid higher rates. Anyone applying for a mortgage has to prove they can handle payments that are higher than the actual contract rate given by their lender. The rate is typically the current key interest rate or the mortgage contract rate plus two percentage points, whichever is higher.
Among the places Pinsky suggested people might move to are not just cities like Kelowna, B.C., but even Calgary, where Canadians can get a bigger home for less than what you would see in Toronto or Vancouver.
Part of this is due to the cost of homes in these locations. The report notes the median price in Calgary for a non-condo is approximately $630,000, with an annual household income of $154,000 needed, while the median cost in Vancouver is at $1.6 million, with an annual household income of almost $349,000 needed.
"A similar income in Calgary to a similar income in Vancouver can buy a whole lot more of a home," Pinsky said.
Ipsos polling conducted exclusively for Global News published in October found a growing majority of Canadians believe owning a home has become a privilege only the rich can afford, with two-thirds having given up on ever owning a home.
Federal data has also shown that younger Canadians may be turning away from the housing market, with a Statistics Canada report released in October showing mortgage debts for households younger than 35 years had a faster drop than the national average. The agency attributed the trend to those households seeking more affordable homes or leaving the market altogether.
National Bank's housing affordability monitor found every single housing market from B.C. to Nova Scotia saw an increase in Canadians' mortgage payments as a percentage of their income, which the institution said has effectively erased gains made earlier this year.
And first-time homebuyers may be the biggest demographic impacted, with the report showing they will face a particularly challenging future.
According to Dahms, several factors of the current housing market are contributing to this, including what it would take to qualify for a mortgage due to the high interest rates. But unlike in the past, when those facing these purchasing hardships could consider a rental at more affordable prices, that is now not as much of a viable option either, leaving this group of buyers in a difficult position.
Source: Globalnews