News
Tinubu Set To Appoint Ex-EFCC Secretary Olanipekun Olukoyede As New Chairman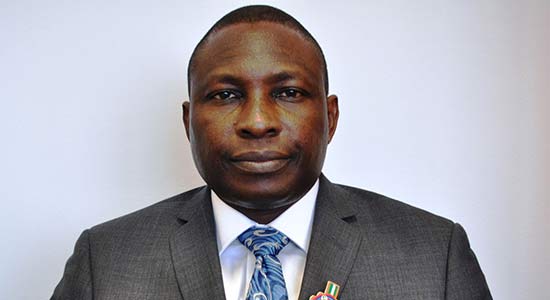 Olukoyede previously served as secretary of the anti-graft agency for two years under former acting chairman Ibrahim Magu until both were suspended in 2020.
According to presidency sources, Tinubu has settled for Olukoyede to replace the embattled Abdulrasheed Bawa, who remains detained following his suspension over corruption allegations in June.
READ ALSO: FG suspends N-Power program indefinitely, begins investigation
The appointment of 54-year-old Olukoyede, an Ekiti native, is expected to be announced soon. But it may generate controversy given that he falls short of the statutory requirement of having 15 years relevant work experience.Olukoyede is a lawyer who has played administrative roles in the EFCC without mainstream law enforcement experience stipulated in the EFCC Act.
Critics say Olukoyede's doubtful qualification underscores Tinubu's lacklustre anti-corruption drive. His choice as the first Southerner to head the agency may end Northern dominance.
READ ALSO: Lagos Markets to Be Demolished as Part of Flood Control Measures
But Olukoyede's experience is mostly in the legal and corporate spheres since he was an aide to Vice President Osinbajo and Magu before his secretary position.His appointment will be the first EFCC chairman from the South and is subject to Senate confirmation.
It remains to be seen if senators will confirm Olukoyede despite not meeting legal conditions.
Source: The Nigeria Lawyer