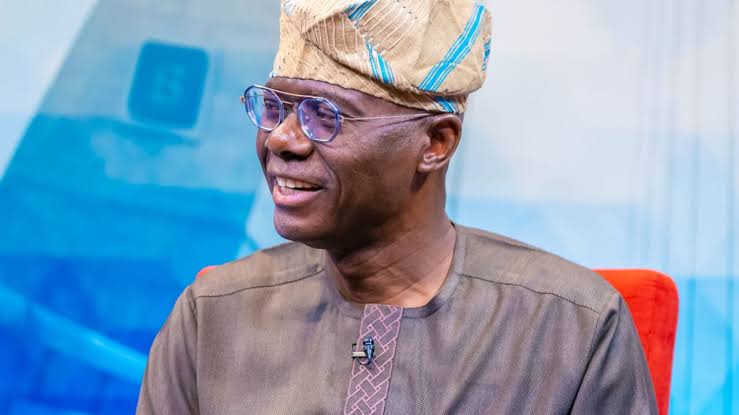 A Lagos-based watchdog group, the Human and Environmental Development Agenda (HEDA), has called on Lagos State Governor Babajide Sanwo-Olu to set up a panel to probe the alleged reinstatement of staff who were dismissed from the Lagos State Building Control Agency (LASBCA) following the collapse of a six-storey building within the Lekki Gardens Estate in 2016.
In a letter to the governor, HEDA expressed concerns over the reinstatement of the sacked staff, which it described as unjustified. The group urged Sanwo-Olu to promptly investigate the allegations and take necessary action.
READ ALSO: Lagos Red Line Project to Launch in December 2023, Says Sanwo-Olu
The group said it was shocked and astonished that the dismissed LASBCA officials had been reabsorbed into the civil service through a judicial process that remains inconclusive. HEDA emphasized that justice should not be compromised and that the continuity of sound government policies must be maintained.The group recalled the tragic incident of the collapsed six-storey building at Lekki Gardens Estate on March 8, 2016, which resulted in the loss of 35 lives and injuries to 16 individuals. HEDA highlighted the decisive action taken by the then Governor Akinwunmi Ambode, who promptly directed the dismissal of the LASBCA staff who were found to be culpable.
Those affected by the sack included the then General Manager of LASBCA, Engr. Adeigbe Olushola; the Head of Inspection and Quality Control in the Agency, Bldr. Adeoye Thomas Adeyemi; the Zonal District Officer in the Agency, Bldr. Dosunmu Gbadebo; and the Zonal Head of Eti-Osa West of the Agency, Tpl. Mrs. Akinde Adenike Sherifat.
READ ALSO: Lagos State Government and Nigerian Institute of Building Collaborate to Eradicate Building Collapse
They were all mandatorily retired following their indictment for negligence, classified as misconduct under the Public Service Rule 040401.HEDA expressed shock and dismay that these dismissed LASBCA officials had been reinstated into the service and returned to their offices in the face of this indictment, even though the judicial process remains unresolved.
The group acknowledged the judiciary as a distinct arm of the government with decisions that cannot be overturned by the executive. However, HEDA insisted that the government must ensure public confidence is maintained by ensuring those indicted are made to pay for their offences and not allowed to sustain their negligence and compromise against public interest.
READ ALSO: Ogun Tribunal Dismisses Adebutu's Petition As Incompetent, Affirms Dapo Abiodun As Governor
Citing an alarming record of over 111 building collapses in Lagos State since the Lekki Gardens incident resulting in 193 fatalities and 250 injuries, including children, HEDA emphasized the gravity of the issue and further urged the state government to act without sentiments to preserve the rule of law while cleansing the system.
Source: RipplesNigeria