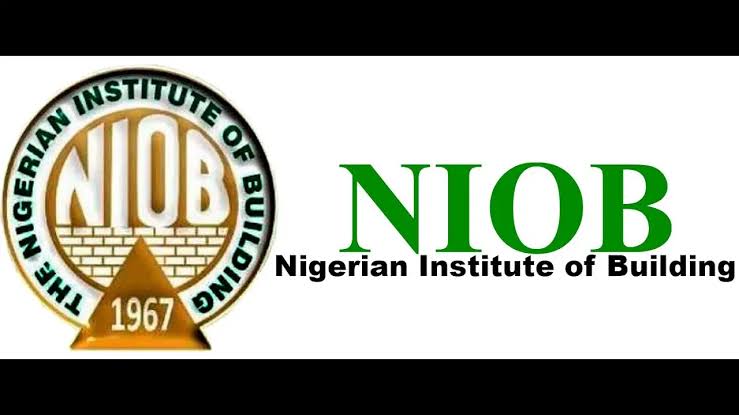 The Nigerian Institute of Building(NIOB) has announced a collaborative effort with the Lagos State government to completely eradicate building collapses within the state.
The Chairman of NIOB's Lagos State Chapter, Mr Lucky Isename, disclosed this at a press conference in Lagos on Thursday.He revealed that the upcoming 32nd Lagos Building Conference and Annual General Meeting, scheduled for October 11th to 12th, will focus on examining sustainability concerns in construction to prevent building collapses.
READ ALSO: Lagos Red Line Project to Launch in December 2023, Says Sanwo-Olu
The theme of the conference, "Safe and Sustainable Building Production Management in Nigeria," aims to address and rectify past mistakes while assessing the impact of law neglect on construction activities in Lagos State.
Mr Isename emphasized the partnership with the Lagos State Ministry of Physical Planning and Urban Development to ensure the full implementation of the Lagos State Development Planning Law, 2019, ultimately reducing building collapses.
He stressed the importance of focusing on safety and sustainability in construction, as the construction industry significantly contributes to national development.
READ ALSO: Lagos State Governorship Election Tribunal to Issue Verdict on Sanwo-Olu's Return
"We cannot discuss construction and building without touching Sustainable Development Goals," he said.
The collaboration between NIOB and the Lagos State government is a welcome development, as it will help to ensure that buildings are constructed in a safe and sustainable manner. This will reduce the risk of building collapses and protect the lives and property of residents.
Source: Punch