Housing
Lagos delivered 3, 000 homes for residents in less than 5yrs–Sanwo-Olu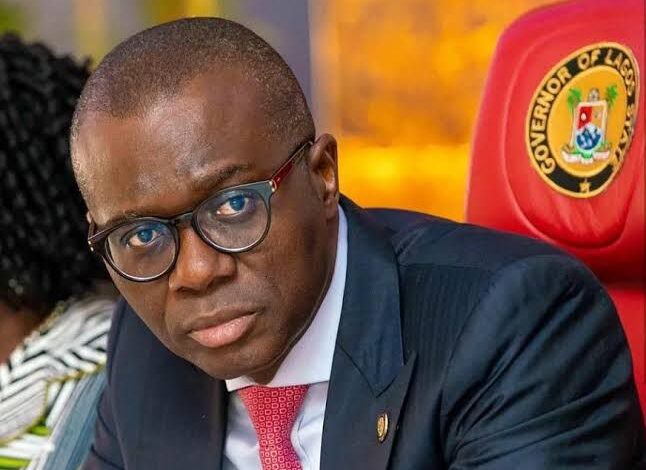 Lagos State Governor, Mr. Babajide Sanwo-Olu, has disclosed that his administration in less than five years, provided over 3,000 homes for the residents, assuring that efforts are still in progress to reduce the 17 million housing deficit in the state.
The governor made this known at the Conference of Directors of Lands in the Federal and State Ministries, Departments and Agencies, themed "Improving Land-Based Revenue of the Federating Units in Nigeria through Efficient and Effective Land Administration", held in Lagos.
Sanwo-Olu, represented at the event by his Special Adviser on Housing, Barakat Odunuga-Bakare, said that the housing projects were delivered through Direct Budgetary Allocation and Joint Venture Partnership as part of efforts to reduce the housing deficit in the state and by extension in the country.
READ ALSO : Lagos Red Line Project to Launch in December 2023, Says Sanwo-Olu
He stated that the need for the provision of mass housing schemes by the state government as well as other supporting public infrastructure was informed by the growing housing deficit in Nigeria which has now risen from seven million in 1991 to an estimated 28 million in 2023.
According to him, out of the 28 million housing deficit figure, Lagos stood at a 17 million deficit, with an estimated 500,000 people migrating into Lagos annually.
"It is pertinent to address the housing gap in the state with credence to the burning national issues. The growing housing deficit in Nigeria has risen from seven million in 1991 to an estimated 28 million in 2023", she said.
The governor added that there are ongoing projects in various locations across the state, which include Ibese Phase II, Egan, Sangotedo, Epe, and Badagry, to mention but a few.
READ ALSO: Ogun State Government's Housing Regeneration Programme
Speaking earlier, the Federal Minister of Housing and Urban Development, Ahmed Dangiwa disclosed that a nationwide adoption of the Model Mortgage Foreclosure Law, a housing industry stakeholders' initiative is another reform embraced by President Bola Tinubu as part of his Renewed Hope Agenda for the populace.
The Minister commended the efforts of the Lagos State government in digitising its operations while also applauding Kaduna and Kano states for implementing reforms, urging other states to emulate them.
"As of today, the Model Mortgage Foreclosure Law has been passed in four states, including Lagos, Kaduna, Ekiti, and Nasarawa States. We aim to drive its passage in all the states of the federation as part of our efforts to ensure that investments in the housing and mortgage sector are protected.
"We must think out of the box, innovate and learn to do things differently. This will help us make progress and change the narrative going forward", he said.
It should be noted that the Conference of Directors of Lands is an annual event that creates an enabling environment for Directors of Lands from the 36 states of the Federation and Federal Capital Territory as well as key stakeholders with varied experiences in the public and private sectors to converge and share ideas on how to generate policies for effective and efficient land administration beneficial to Nigeria and its citizens.
Source: Sun Newspaper