News
BREAKING: Court sends Emefiele to Kuje Prison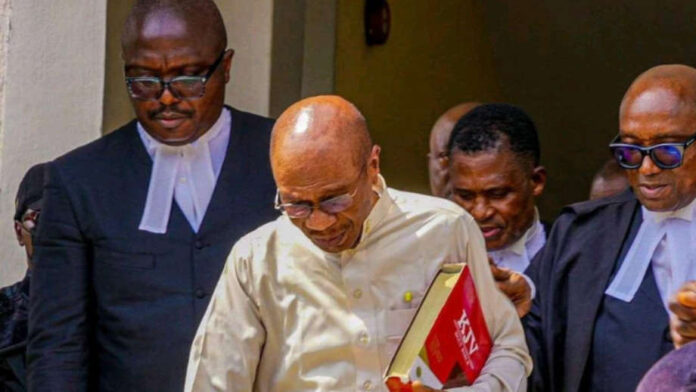 An Abuja High Court on Friday ordered that the suspended Central Bank Governor, Godwin Emefiele be remanded in Kuje correctional centre until Nov 22.
Justice Hamza Muazu gave the order and adjourned until Nov. 22 when Emefiele's bail application will be heard.
Emefiele was arraigned on a-six court before justice Muazu.
READ ALSO : EFCC Begins Probe of Emefiele Over $15 Billion Foreign Debts, N74 Billion Naira Printing
The Economic and Financial Crimes Commission (EFCC) had arraigned the former bank chief on a six-count amended charge.
Mathew Burkaa, SAN, his counsel, had moved the application for his bail but Rotimi Oyedepo, the EFCC counsel, opposed on behalf of the Federal Government.
After listening arguments, Justice Muazu said he needed a little time to study the exhibits supplied by Emefiele to support his request for bail.
He thereafter adjourned the case till November 22, 2023. (Pieced together from reports by NAN and Daily Trust)
Source: Crossfire Report