News
Enugu govt partner NDE to train 40,000 unemployed youths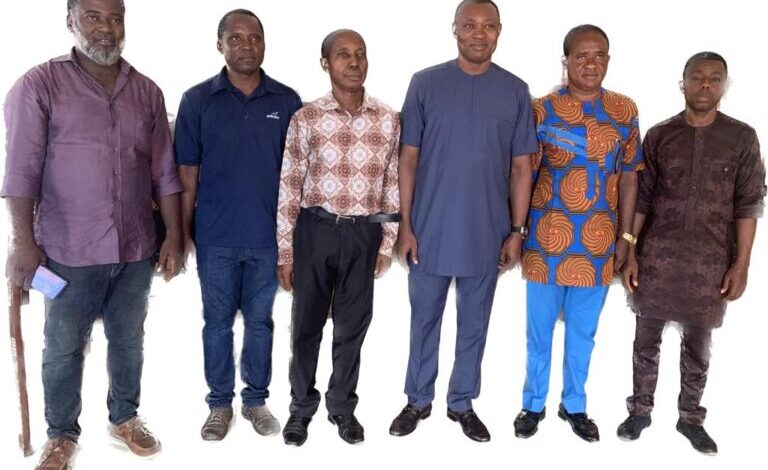 The Enugu State Government, says it has expressed interest in partnering with the National Directorate of Employment (NDE) for the training of 40,000 unemployed people in the state annually.
The Commissioner for Human Capital Development and Poverty Eradication, Dr Malachy Agbo, stated this during a familiarization visit to the State Coordinator of NDE, Mr Eugene Agu, in his office on Friday.
Agbo observed that human capital development was critical to the wellbeing and prosperity of the citizens, saying this informed the determination of Gov. Peter Mbah's administration to equip youths and unemployed people with various vocational skills to be productive and gainfully employed.
He emphasized that to overcome poverty, there was need to go beyond school certification by giving the people additional skills to expand the economy.
"The administration of Gov. Mbah is aiming to reduce the poverty headcount index of Enugu State to zero in the next eight years.
"All hands must be on deck to achieve this lofty goal. For us in the ministry, human capital development is pivotal to this drive.
READ ALSO: First Lady's RHI Empowering Families, Youth Through Education, Skills Training
"This is why we are seeking for partnership that will create the enabling capacity to train over 40,000 Enugu people on various vocational skills, and the National Directorate of Employment has the required contents and capabilities to make this possible," he said.
The commissioner added that the present government was committed in scaling up the people's capabilities to achieve their life goals and ambitions.
"If over 40,000 youths and unemployed ones are trained per annum and they become income earners, you can only imagine the exponential growth in the economy of the state in the years to come," Agbo said.
Responding, Agu expressed joy at the visit of the Commissioner, saying his office was willing and prepared to collaborate with the Enugu State Government in achieving its mandate and yearly targets.
He assured that the NDE was open for training and had the manpower to give indigenes of Enugu State quality skills acquisition.
He further said the idea was in tandem with the agency's mandate of fighting mass unemployment, with emphasis on self-reliance.
Source: The Guardian Newspaper