Housing
US, USAID, Chapel Hill partner to access $1 trillion funds from American Institutional Investors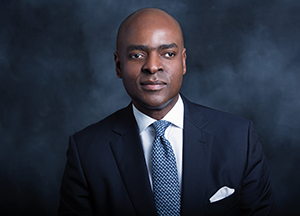 Bolaji Balogun, CEO of Chapel Hill Denham Limited, announced a strategic partnership with the US government's Prosper Africa, and Power Africa initiatives and USAID aimed at attracting American Institutional Investors (AII) to access the $1 trillion Investment Asset Funds.
The roadshow which runs from October 9 to October 13, 2023, will bring together 12 executives overseeing assets totaling over $1 trillion from prominent US pension funds and financial service providers.
Their primary objective is to engage with Nigerian firms and fund managers, shedding light on investment opportunities within Nigeria.
During a reception hosted at the residence of the United States Consular General Officer, Balogun underscored Nigeria's inclination to engage in business dealings with English-speaking countries, with the United States being a natural fit due to robust connections within the US diaspora.
While the US manages a significant share of global investment assets, its investments in Nigeria have been primarily limited to oil, gas, and banking through Citi Bank, missing out on potential opportunities in sectors such as the creative industries.
Read also: Tinubu Makes Fresh Appointments
This roadshow serves as the AII community's firsthand exploration of Nigerian business operations and investment prospects. It seeks to dispel any preconceived notions about the country.
Throughout their visit to Nigeria, AII members will partake in site visits, events, and investor pitch sessions in Lagos and Abuja.
Balogun underscored the fact that institutional investors have had limited exposure to Nigeria.
He sees this tour as an invaluable opportunity for them to gain a deeper understanding of the local business culture and obtain clarity on potential investments.
He highlighted the potential for other Nigerian states to harness their unique business advantages for infrastructure development.
Read Also: Nigeria to Focus on Internal Resources to Reduce Debt Burden
This strategy could replicate the successful model observed in Lagos State, creating a ripple effect that would boost internally generated revenue (IGR).
In his opening remarks at the reception, William B. Stevens, the Consular General of the US Consulate General Office, expressed his excitement about the tour.
He recognized its potential as an eye-opener for the AII community and extended heartfelt gratitude to all the partners who had created a conducive environment for the trip to materialize.
Our source recently reported that foreign investments from the US witnessed a staggering 84.4% decline, plummeting from $4.69 billion in 2019 to an anticipated annualized figure of $734.6 million in 2023.
However, the timing of the AII community's visit couldn't be more opportune, given projections that US foreign investment in Nigeria is poised to surge by an impressive 156% by the close of 2023
Source: Nairametrics