Housing
Dangote, Lafarge, BUA Post Highest Profit Margins Among Global Peers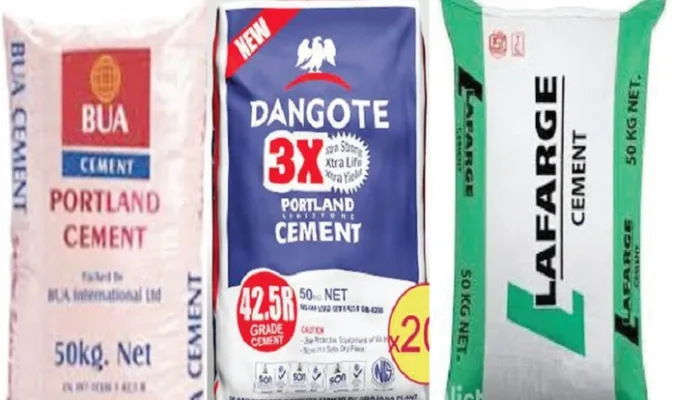 Nigerian cement giants – Dangote Cement, BUA Cement, and Lafarge Africa – posted the highest profit margin among global peers in the first half of 2023, according to data compiled by source.
Dangote Cement, BUA Cement, and Lafarge Africa recorded higher earnings before interest, taxes, depreciation, and amortisation (EBITA) margins compared to six other major global cement producers, an analysis of data from the financial statements shows.
Dangote Cement (Nigerian operations) reported an EBITDA margin of 58.8 percent, BUA Group recorded 45.2 percent and Lafarge Africa posted 33.3 percent.
This is significantly higher compared to EBITDA margin of Holcim Group in Switzerland (15.6 percent); Anhui Conch in China (13.9 percent); Heidelberg Cement in China (17.1 percent); Cemex in Mexico (21 percent); Taiwan Cement (21 percent) and Ultra Tech Cement in India (21 percent).
Read Also: BUA CEMENT PRICING AND REDUCTION: Fallacy Vs Reality
The EBITDA margin, which is calculated as earnings before interest, tax, depreciation and amortisation divided by total revenue, is a good indicator of a company's financial health as it doesn't consider the effect of unique decisions and tax laws when assessing the performance of a company.
Further findings showed that the Nigerian cement makers notched higher EBITDA margin despite having lower cement production capacity compared to their global peers.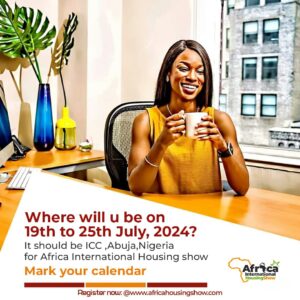 Dangote Cement has a production capacity of 27.8 million metric tonnes per annum (mmtpa); BUA Cement, 11 million mmtpa; Lafarge Africa Holcim Group, 10.5 mmtpa; Holcim Group, 286.6 mmtpa; Anhui Conch, 217 mmtpa; Heidelberg Cement, 121 mmtpa; Cemex in Mexico, 87.09 mmtpa; Taiwan Cement, 63.72 mmtpa; and Ultra Tech Cement, 132 mmtpa.
Industry analysts have identified immense limestone deposits, tax incentives, rising prices, and rising opportunities from low cement consumption as enablers of high profit margins.
"The general themes in Nigeria's cement sector include capacity expansion, utilisation, and rising prices. These themes were central to the sector's double-digit revenue growth," CardinalStone, an independent multi-asset investment management firm, said in a report.
"Pioneer tax incentives have consistently helped lower effective tax rates across the industry, which has supported strong EPS growth and cascaded to an average dividend payout ratio of 70 percent across industry players," it added.
EFG Hermes, a leading investment bank in the Arab world, said huge limestone deposits in Nigeria give Nigerian firms a competitive advantage compared to some of its peers that must rely on grinding operations.
"The expansion drive justification – ie, cement producers positioning themselves for longer-term demand potential – does not augur well with EFG Hermes, which is of the opinion that current industry capacity is more than satisfactory, and the focus should be to increase utilisation rates (and continued investments in new relevant technology," EFG Hermes said in a report.
It noted that Nigeria's dominance (in terms of capacity and demand) across the larger West Africa region, coupled with its immense limestone deposits, implies an enormous competitive advantage potential for exports.
"As the current focus is on the domestic market, the existing challenges as explained above, may persist in the short- to medium-term, dampening the appeal of the Nigerian cement industry," it said.
EFG Hermes said it remains cautiously optimistic about demand growth, concerned about excess capacity, and surprised by the sustained higher average selling price escalation, especially in local currency terms.
In the short- to medium-term, it said pressure is building and an increased production could increase exports, a sustained uptick in domestic demand or lead to a decline in prices as competitive pressures build.
"Time will tell, sooner rather than later," EFG Hermes said.
On October 1, BUA Cement announced the reduction of the price of its cement product to N3,500 per bag effective the next day.
It said the price reduction was in line with its commitment to spur development in the "building materials and infrastructural sectors".
"Upon completion of the ongoing construction of our new plants, which would increase our production volumes to 17 million metric tonnes per annum, BUA Cement Plc intends to review these prices further in line with our earlier pronouncements by the first quarter of 2024," BUA Cement said.
Read Also: Soaring Prices of Pure Water in Ekiti State Leave Residents Thirsty for Relief
Source: BusinessDay