News
Nigeria Housing News
HDAN Charges New CBN Governor to support New minister in the area of housing data and NHF implementation
HDAN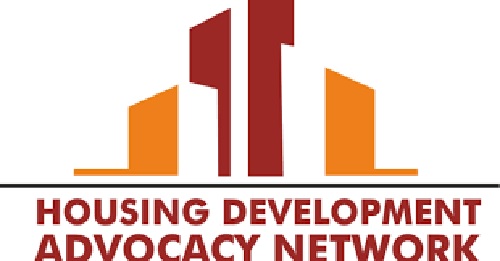 A leading and pioneer non-governmental housing promotion group in Nigeria, Housing Development Advocacy Network HDAN has called on the newly appointed CBN governor Dr. Olayemi Cardoso to put Mortgage system development as a top priority in his agenda.
This was disclosed in a statement released by HDAN's Executive Director and Convener of the Africa International Housing Show, Festus Adebayo on Sunday in Abuja.
Adebayo urged the new CBN governor to also make the issue of housing as a priority, while charging him to ensure that he uses housing as a tool for economic development especially for job creation for the unemployed youths in Nigeria .
According to Adebayo, if the new CBN governor supports housing development, it will serve as a multiplier effect on the economy.
READ ALSO: HDAN welcomes Tambuwal and Izunaso -New Senate Committee Chairman & Deputy, Says we are ready to work with them
Speaking on the fluctuating exchange rate, he drew the attention of the new CBN governor on how it is affecting the prices of building materials in the construction industry. The problem of affordability has increased. It is time to encourage local production of most of the housing materials. We are also calling on the new CBN Governor to support the initiative of the new minister of housing in providing credible housing data says Adebayo
Olayemi Cardoso resumed office as the new governor of the Central Bank of Nigeria CBN on Friday the 22nd of September 2023 following the resignation of former CBN governor Godwin Emefiele.