Housing
Flood ravages area of cross river, destroys 70 houses
Flood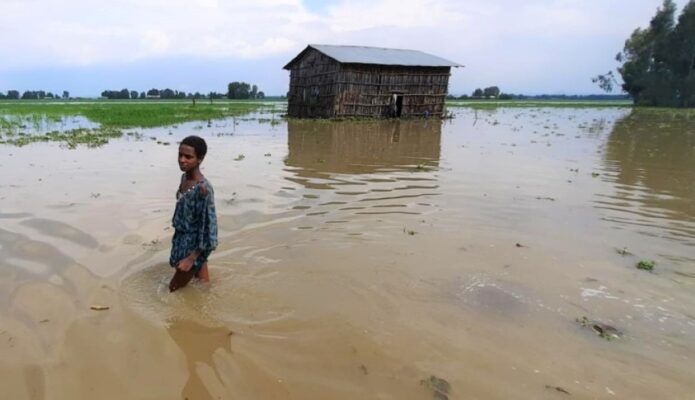 At least 70 houses were destroyed and properties worth over N100 million lost in the recent flood that ravaged communities within Akpet Central in Biase Local Government Area of Cross River State.
Community leaders, Dr. Samuel Egbai and Mr. Ogban Ogban Ethothi, blamed the flooding on the construction of the Akpet culvert, which was abandoned three years ago.
"The reason for the flooding of our communities is because of the poor construction of the culvert by the contractor," they said.
Over the weekend, member representing the Biase Constituency in Cross River House of Assembly, Hon. Francis Ogban, visited the communities to assess the extent of damage.
READ ALSO: Libya Floods Displace 43,000 People, Raise Fears of Disease Outbreaks
"The flood has stopped farmers in Akpet communities from accessing their farms," he said. "Many have been displaced as their houses were affected. The flood has negatively affected the farmers, displaced many villagers and their means of livelihoods have been affected."
Ogban called on the State Emergency Management Agency (SEMA) for relief assistance to persons affected by flood disasters.
He also appealed to the Federal Ministry of Work to ensure that a private construction firm,
SEMATECH, reconstruct the culvert in Akpet Central from ring to the box to forestall further destruction of properties.
Source: Dailytrust