News
Edo Deputy Governor Apologizes to Governor For Any Unintentional Mistakes
Edo State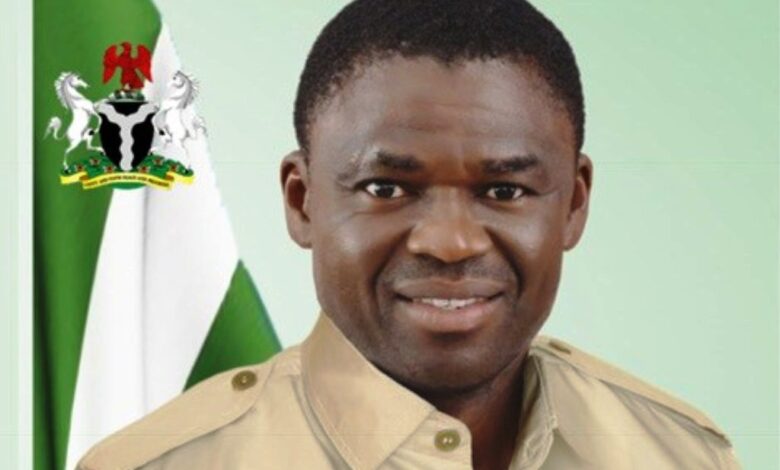 The Edo State Deputy Governor, Comrade Philip Shaibu, has apologized to Governor Godwin Obaseki for any unintentional mistakes he may have committed while fulfilling his responsibilities.
Shaibu made the plea while speaking to selected media on Friday, saying that the apology was necessary to ensure that the present administration finishes well in the state.
"I have always said that I am a loyal servant and nothing has changed," Shaibu said. "I took a vow to support my governor and as you can see the Catholic people are here. Everything about me is that if I have a vow with God, there is nothing that can change it. I can only wish that the relationship that we have before, I prayed and know that in the next few weeks it will come back."
READ ALSO: Enugu Gov: Tribunal Affirms Mbah's Victory
Shaibu said he was missing his governor and prayed that God would touch Obaseki's heart and the hearts of all those who were trying to come between them.
"If there is any mistake I have made as human, it is just human and not act of wickedness because I am not wicked and I have a clean heart," he said. "I used this medium to appeal to Mr. governor that if there is any mistake I have made or if there anything that I have done that I don't know of, he should please forgive me so that we can develop our state together."
Shaibu said the administration had just one year to go, and that they had been the envy of the entire country because people saw their relationship as impossible.
"Mr. governor if there is anything you feel I have done please I am sorry, and I need us to work together to finish well and strong because that is my prayer for you," he added.
READ ALSO:
Shaibu said he had obeyed the governor's directive to relocate to his new office, adding that he would gladly carry out any responsibility given to him by his principal.
The apology comes amid reports of tension between Shaibu and Obaseki. In recent months, Shaibu has been critical of some of the governor's policies.
Source: Punchng