News
Ekiti to Improve Living Conditions in Atikankan with Redevelopment Project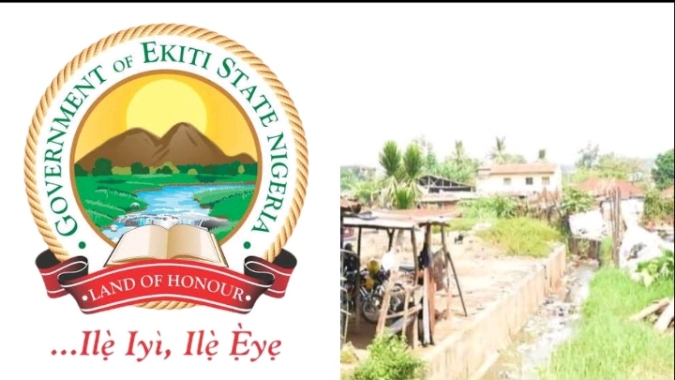 By Taiwo Ajayi
The Ekiti State Government has commenced the marking and enumeration phase of its redevelopment project for the notorious Atikankan area of Ado Ekiti. This initiative is part of the government's broader efforts to improve living conditions, enhance safety, and promote sustainable development in the state capital.
The project follows extensive consultations and agreements with concerned stakeholders in the area, demonstrating the government's commitment to working collaboratively with the community. In a recent stakeholders' engagement and advocacy tour, Hon. Oladapo Karounwi, the Honorable Commissioner for Physical Planning and Urban Development, underscored the urgent need for a transformation in Atikankan, citing its high crime rate and substandard living conditions.
READ ALSO: Soaring Prices of Pure Water in Ekiti State Leave Residents Thirsty for Relief
The redevelopment project will encompass a comprehensive approach to addressing the challenges in the Atikankan area. It aims to tackle environmental pollution, enhance safety, reduce unnecessary congestion, and elevate the overall aesthetic appeal of both the district and the State capital.
"The government is gearing up for the imminent demolition of the acquired structures in the area," stated Hon. Karounwi. "However, this process will be preceded by fair compensation to affected property owners, ensuring that no one is left behind in this endeavor."
READ ALSO: Housing Deficit in Ekiti State: A Cause for Concern, Despite Recent Partnership with WEMABOD
The government has urged residents to collaborate with the authorities and recognize the collective benefits that this initiative will bring to the community. The redevelopment of Atikankan is expected to revitalize the area, fostering a more vibrant and livable environment for all residents.