Housing
Tinubu secures multi-billion dollar funding from IDB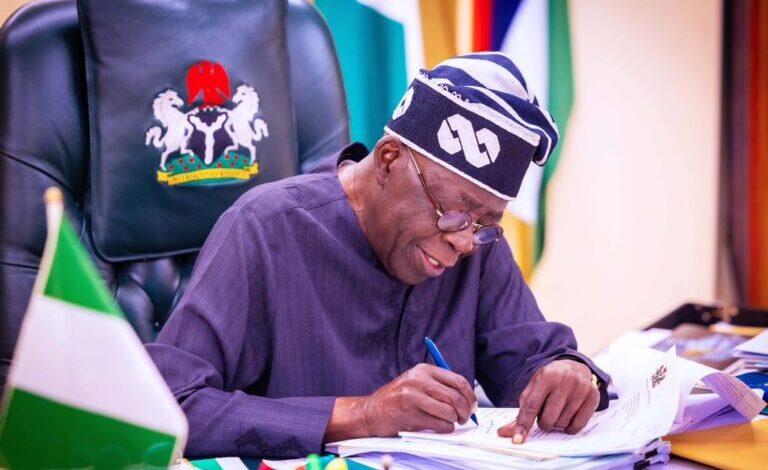 President Bola Tinubu has received a multi-billion dollar infrastructure finance package from the Islamic Development Bank (IDB) to support a multi-sectoral portfolio of infrastructure projects in Nigeria at the federal and sub-national levels.
This was revealed in a statement issued by presidential spokesperson Ajuri Ngelale on Tuesday.
The development was the result of serious investment conversations between President Tinubu and the IDB's Vice-President (Country Programs), Dr. Mansur Muhtar, in Mecca, Saudi Arabia, on Monday night, according to a statement.
The President said that Nigeria is the "candle of hope that will light the way for Africa" and that once Africa is illuminated, the world will be a brighter place for all of humanity.
He said Nigeria is determined to create a future for its gifted youths and that investments in Nigeria will be among the world's most high-yielding.
President Tinubu added that Nigeria has serious deficits in port infrastructure, power infrastructure, and agro-allied facilities that will enable sustainable food security in the country.
He said that these deficits present unrivalled opportunities for savvy investors in a market that is by far the largest on the continent.
READ ALSO: Tinubu signs N2.17trn supplementary budget
The President said that Nigeria inherited serious liabilities but also assets from its predecessors and that there are several sectors replete with investment opportunities for smart investors.
According to him, access to finance and guarantees can be a hindrance in some cases and that the IDB can come in there as a critical enabler.
The Vice-President of the IDB, Dr. Mansur Muhtar, said that the financial world has been monitoring events in Nigeria and has concluded that Africa's largest economy means business this time.
He said that the IDB President announced the provision of $50 billion U.S. Dollars of new investment for the African continent from the Arab Coordination Group (ACG).
READ ALSO: From Nigeria to Kenya: Capitalising on Africa's construction sector
Dr. Muhtar said that as the largest market and the largest economy in Africa, Nigeria will certainly receive a significant share of this investment.
The President's delegation to the meeting in Mecca included Governor Bala Mohammed of Bauchi State; Governor Dikko Radda of Katsina State; Governor Umar Bago of Niger State; and Minister of Budget & Economic Planning, Senator Atiku Bagudu.
Source: Newstrends