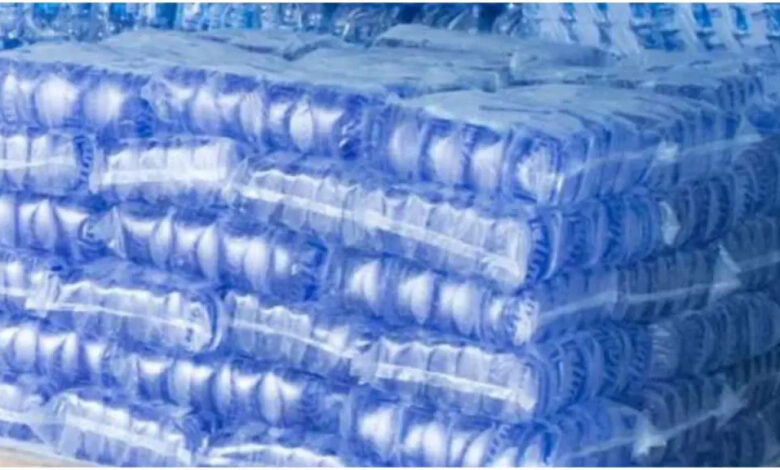 By Taiwo Ajayi
Residents of Ekiti State have been grappling with the skyrocketing prices of pure water, a vital commodity for their daily lives. Earlier this year, the Association of Table Water Producers in Ekiti Northern Senatorial District, comprising Ikole, Oye, MOBA, Ilejemeje, and Ido Osi Local Government areas, announced a significant price hike for sachet and table water, citing the harsh economic realities as the driving force behind this decision.
The removal of fuel subsidies was pinpointed by the chairman of the zone, Hon. Bamitale Oguntoyinbo, as a major factor affecting the prices of essential items used in water production. Consequently, the cost of a bag of sachet water surged from the previous N150-N200 to a steep N250.For the residents of Ekiti State, especially those grappling with health issues like typhoid, these escalating water prices have been nothing short of a financial burden.
A bag of pure water, once priced at N200, now costs a staggering N300, while a single sachet has inflated to N20. This translates to a 50% increase in the price of a bag of pure water and a 100% surge in the price of a single sachet.
Mr Ajewole, one of the many residents affected by the price hike, expressed his struggles, "I need to drink a lot of water to stay hydrated, but the high price of pure water is making it difficult for me to afford it. I have to buy a bag of pure water every day, which costs me N300. This is a lot of money for me, especially considering that I am not working at the moment."
READ ALSO: Housing Deficit in Ekiti State: A Cause for Concern, Despite Recent Partnership with WEMABOD
Ajewole is not alone in his predicament; numerous residents share his concerns. Mrs. Oni, a resident of Ado Ekiti, voiced her distress: "The price of pure water is too high. I have to buy a bag of pure water every day for my family of four. This is a lot of money for me, especially considering that the cost of other things is also going up. We need to drink clean water to stay healthy, but the high price of pure water is making it difficult for us to afford."
Several factors contribute to the exorbitant prices of pure water, including rising production and transportation costs.
The cost of raw materials such as plastic and cellophane has surged in recent months. Moreover, the expense of transporting pure water from factories to the market has risen due to increasing fuel costs.In response to this crisis, residents of Ekiti State are urging the government to intervene and help alleviate the burden of high water prices.
Mr. Ajewole emphasized, "The government needs to do something to bring down the price of pure water. It is an essential commodity that everyone needs, and the government should make sure that it is affordable for everyone."In the meantime, residents are left grappling with the high cost of pure water. Some are compelled to purchase less, while others resort to drinking tap water, which isn't always safe.
The situation has prompted a call for swift action from both the government and pure water producers. The Ekiti State government has yet to respond to the residents' pleas for intervention, but they have conveyed their commitment to addressing the rising cost of living in the state.In an exclusive phone interview with Nathanael Kolawole, a member of the Association of Table Water Producers (ATWAP), representing Bright Cole Table Water in Ekiti State, he shed light on the challenges faced by water producers.
READ ALSO: Insecurity, poor economy: S/East develops survival strategies
The state government had previously mandated the sale of water at N250 per bag, but the National Water Producers Association recently raised the price to N300 per bag. Kolawole also cited escalating costs of materials such as diesel and petrol, making it difficult for the association to maintain profitability. He expressed the association's willingness to reduce the price of water to N200 per bag pending approval from the state government.
The soaring prices of pure water in Ekiti State have cast a spotlight on the urgent need for action to ensure that this essential resource remains accessible and affordable for all residents