News
Court declares Mbah's certificate authentic, fines NYSC N5m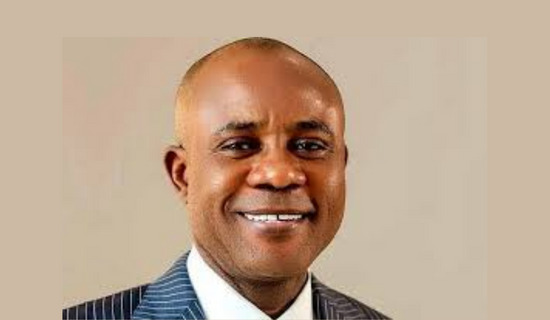 A Federal High Court sitting in Abuja has dismissed the allegation of forgery against the Enugu State Governor, Peter Mbah.
The court also imposed a fine of N5 million on NYSC for alleging that the corps' discharge certificate held by Mbah was fake.
Mbah had sued the NYSC and its Director, Corps Certification, Ibrahim Muhammad, for publishing a disclaimer, denying the issuance of a discharge certificate issued to him on January 6, 2003.
But the NYSC, in its preliminary objection dated May 19 and filed May 22, sought an order dismissing or striking out the suit for want of jurisdiction and competence.
Delivering judgment on the matter on Monday, Justice Inyang Ekwo held that the certificate presented to the Independent National Electoral Commission, INEC, by Mbah, was authentic and validly issued by the NYSC.
READ ALSO: Lagos Empowers Students with Resilience Skills to Combat Flooding
Ekwo added that the Director-General of the NYSC and the corps, who were defendants in the suit, were guilty of misrepresentation of material facts.
The court said Mbah, midway into his service, sought and, after receiving permission from the NYSC to attend the Nigeria Law School, was reinstated into the NYSC in 2003.
The court held that with the unchallenged evidence of the plaintiff on how the discharge certificate was issued to him in 2003 by NYSC after serving in a law firm in Lagos and the inability of the Corps to come up with counter-evidence, it was crystal clear that the plaintiff served the mandatory one-year service.
Among others, Justice Ekwo held that the onus to prove forgery allegations lies heavily on the NYSC, stating that the organisation failed in that regard.
The court found that Mbah's evidence was heavier and more believable.
Source: Punch Newspaper