News
CBN approves 4 new directors for Abbey Mortgage Plc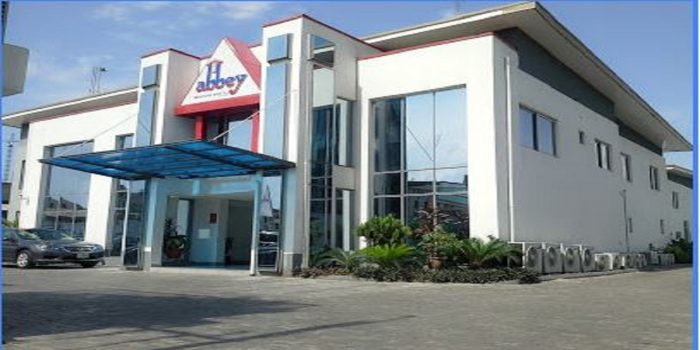 The Central Bank of Nigeria (CBN) has approved the appointment of four new non-executive directors for Abbey Mortgage Bank Plc.  
The directors include Mrs. Christabel Onyejekwe (independent non-executive director), Ms. Jewel Okwechime (non-executive director), Ms. Chika Ochonogor (non-executive director) and Mr. Obinna C. Ufudo (non-executive director).
Profile of Onyejekwe
According to the statement signed by Geoff Amaghereonu, Company Secretary, Mrs. Christabel Onyejekwe is a seasoned Banker with over 30 years' experience garnered from various banks and financial institutions such as United Bank for Africa Plc, First Bank of Nigeria Limited, Magnum Trust Bank among others.
Her core competencies include Corporate Strategy, Treasury Management, Performance Evaluation, and Information Technology.
 She retired from the Nigeria Inter-Bank Settlement Systems (NIBSS) as an Executive Director.
READ ALSO: FULL LIST: CBN Elevate Ban on 43 Items After Eight Years
 She holds an MBA in Banking & Finance from ESUT Business School (1998) and LL. B (Hons) from the University of Lagos (1985).
She also has certificates in corporate-level strategy from Harvard Business School (2016) and Global Management from INSEAD Business School Spain (2014-2015) to mention but a few.  
Profile of Okwechime
Ms. Jewel Okwechime holds a BTech degree from Halton College, Cheshire, England, and an M.Eng in Chemical and Bio-Process Engineering from the University of Surrey, Guilford, England.
 Her core competencies include Environmental Engineering, Project Management, Risk Management, Sustainability Business Development, and Performance Optimization.
She was a Senior Environmental Consultant at Atkins Global, Warrington, UK, a Senior Environmental Adviser, at Worldwide Energy, Western Australia, Director, at J&R Environmental Services, London, UK. She is the Managing Director, Deltic Africa.  
Profile of Ochonogor
Ms. Chika Ochonogor is a dual-qualified lawyer with over 15 years of experience in both private and corporate practice. She is a self-motivating team player with strong leadership, communication, and negotiation skills.
Her professional stints cut across Unilever Limited, UK, Aluko & Oyebode, Lagos, Edwards Wildman Palmer, London, UK, among others.
She holds an LLB from the University of Kent Canterbury and a Master's in International Business Law from the University of Toulouse, France. Presently, she is the Lead Consultant at Filament Consulting, Lagos. Toulouse, France. Presently, she is the Lead Consultant at Filament Consulting, Lagos.  
READ ALSO: HDAN Charges New CBN Governor to support New minister in the area of housing data and NHF implementation
Profile of Ufudo
Mr. Obinna C. Ufudo is a multi-sector management professional with extensive board-level experience.
 His 30 years post graduate work experience spans banking, organizational set-up, financial strategy, personnel management, and corporate turnaround.
He holds a B.Sc degree in Finance from Enugu State University of Technology, an MBA from the University of Navara, Spain, and M.Sc in International Securities Investment & Banking from the University of Reading, UK.
He was the President/CEO of the Transnational Corporation of Nigeria (Transcorp). He is the Chairman of Atiat Limited as well as Chairman of Loan Book Limited.  
Source: Nairametrics Newspaper