News
Kenyan Firm Wins Africa's Top Award for Affordable Housing
Kenyan Firm Wins Africa's Top Award for Affordable Housing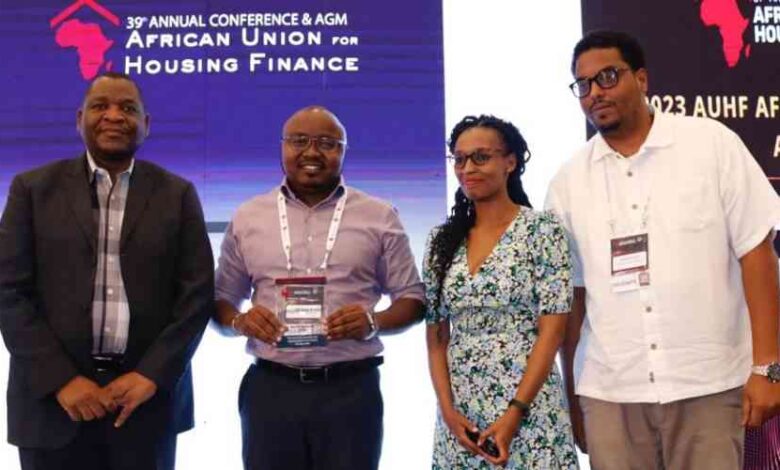 Zambia Permanent Secretary Ministry of Infrastructure, Housing and Urban Development, Professor Albert Malama poses for a photo with GulfCap Real Estate officials after the company was recognized as the most promising affordable Housing developer in Africa.
A Kenyan real estate firm has been recognized as the most promising emerging affordable housing developer in Africa.
 GulfCap Real Estate (GCRE) won the prestigious award at the 39th annual conference of the African Union for Housing Finance (AUHF) in Windhoek, Namibia.
The Kenyan-based company was behind the Sh6 billion Buxton Point project in Mombasa and is undertaking Sh20 billion Starehe Point project in Nairobi.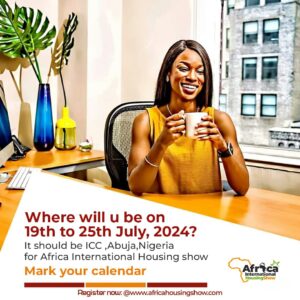 GCRE Chief Executive Officer Chris Ochieng said the company's commitment to providing affordable and high-quality housing solutions has earned them distinguished recognition.
 "We are honored to be recognized as the most promising emerging affordable housing developer in Africa. This award is a testament to our dedication to making affordable housing accessible to a broader spectrum of the population, thereby contributing to the overall growth and development of the African housing market," said Mr Ochieng.
The event dubbed "AUHF Affordable Housing Awards" officials said is aimed at identifying and showcasing developers, financiers, NGOs, and local government departments breaking new ground in the affordable housing sector.
 AUHF is a body that promotes the development of effective housing markets and the delivery of affordable housing across Africa, working in the interests of the members and the industry as a whole.
Also Read: Kenya issues first-ever Islamic bond to support affordable housing agenda
"The AUHF Affordable Housing Awards will become an annual tradition, pulling in and recognizing innovative projects and pioneering work by AUHF and non-AUHF members alike to recognize excellence across various categories," said the organization.
 Phase 1 of the Buxton project made GCRE the first private developer in partnership with the government to hand over an affordable housing project in Kenya.
Currently, Phase 2 of the project is on sale with its construction scheduled to be complete in two years.
The 584 units of phase 1 were built in partnership with Mombasa county government which provided the land.
 The project includes amenities such as children's play areas, a basketball court, and a swimming pool, among others.
This comes months after Pan-African Housing Development Financier, Shelter Afrique urged African governments to prioritize partnerships in their quest to provide affordable housing to their citizens.
 Research by Shelter Afrique's Centre of Excellence (CoE) has revealed that the overall shortage of housing in Africa is estimated at over 56 million housing units, out of which, more than 90 percent are in the affordable housing bracket.
Source: The Standard