Housing
Building Sector: Regulators Panic Over Federal Government's Decision To Stop Funding Professional Bodies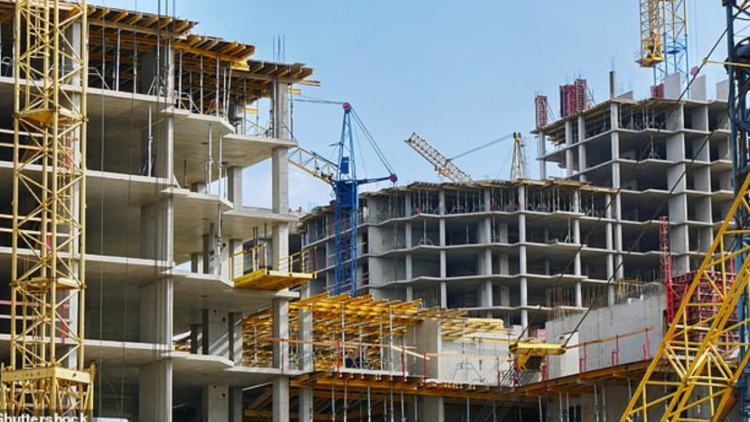 Operators in the building sector have recently expressed their fear over the federal government's withdrawal of funding for regulatory councils and professional bodies in the country, saying that would hamper their ability to effectively carry out constitutional roles and responsibilities.
The bodies which identified with the government's desire to redirect expenditure to crucial and critical areas, however, believe that they can still be funded due to their responsibilities in national development, which must not be compromised.
Through a circular from the budget office dated June 2023, the federal government conveyed the decision of the presidential committee on salaries to discontinue budgetary allocation to professional bodies and councils. The personnel, overheads, and capital expenditures of the professional bodies and councils are expected to be self-funded from 2024.
Over 30 professional bodies and councils in the country are affected by the recent move, which the government referred to as a cost-cutting measure. Those affiliated to the building industry and environment sector that are fully funded include the Survey Council of Nigeria, the Council for the Regulation of Engineering in Nigeria (COREN), and the National Council on Climate Change.
I gathered that one of the affected councils got N2.4 billion for the 2022 fiscal year, while it spent N1.2 billion to organize yearly conferences. It was further learned that some of the professional bodies receive huge funding from the annual federal government budget and fail to remit proceeds or sometimes remit very low funds to federation accounts, hence the justification to discontinue them from the federal budget.
Recently, the CORBON Chairman, Dr. Samson Opaluwah, who spoke on the development, urged the government to attach funding to specific regulatory responsibilities, which the professional bodies carry out.
He explained that the directive to stop funding came at a critical time, when the regulatory Act, the Act B13LFN 2004 confers a lot of responsibility on CORBON to regulate the building industry.
"In the past year, we have launched an outfit called Projects Monitoring and Evaluation Unit (PEMU) to inspect building sites all over the country, evaluate and monitor compliance with the planning approvals and the national building code.
"Building collapse, for instance, is a national challenge, which the council is addressing frontally in multiple dimensions such as site inspections, support to planning and development agencies nationwide, capacity building of artisans and building professionals, production of construction management tools and publication of regulations to govern building sites. All these require funding and are necessary for national development," he said.
The Registrar, Estate Surveyors and Valuers Registration Board of Nigeria (ESVARBON), Ifeanyi Uzonwanne, said if the source of funding for certain professional bodies is stopped, it will strangle the organizations and make matters worse.
However, a council member, COREN, Babagana Mohammed, differed in his views, saying,"Any professional body under every law is supposed to generate what it can to run the organization, because when you wait for the government to generate money, then you are no more at liberty to do what is professionally right."
Source: AfricaHousingNews