Real Estate
Abuja Real Estate Boom Fueled by Corruption, Many Houses still Empty
real estate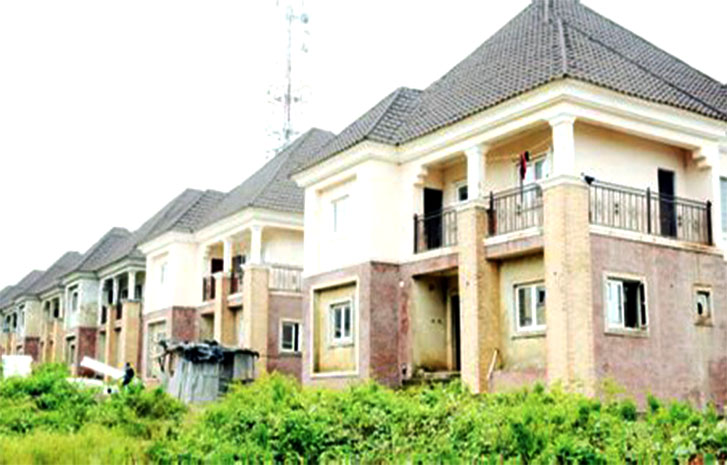 Abuja, the notorious capital city of Nigeria, exudes wealth, primarily belonging to politicians and civil servants. Nigeria's legislators hold the unenviable title of being the highest-paid in the world, and many of the country's top politicians and government officials who reside in Abuja are believed to supplement their incomes with ill-gotten gains from corruption.
YIAGA Africa, a Nigeria-based organization, estimates that the country has lost a staggering $582 billion to corruption since gaining independence in 1960. Despite being home to Nigeria's leadership, Abuja seems to be losing the battle against corruption.
Abuja itself was born from what Nigerian urban planner Simon Gusah describes as a "let's run and leave the problem behind" mentality. It was constructed with oil money and thrives on the unrestricted profits from lucrative government contracts, exorbitant incomes of public servants, and unending real estate development.
However, the dismal state of Nigeria's economy has led to subdued investments and weak domestic demand in the capital city. Double-digit inflation and a weakening national currency have hindered the country's efforts to recover from the economic mismanagement of previous administrations, including that of President Buhari.
Despite these challenges, real estate remains the dominant industry in Abuja, benefiting from the city's above-average infrastructure compared to other parts of the country. The city has experienced consistent growth in demand for both residential and commercial properties, leading to a construction boom and providing employment for construction workers.
One of the driving forces behind this growth is the city's expanding population. As more people flock to Abuja for economic opportunities and a higher quality of life, the demand for housing has surged. Developers have responded by launching numerous residential projects to meet this demand.
However, this construction boom has its downsides. Many residents like Gad Ogwojah, a 21-year-old painter and tiler, find work opportunities in construction but often face challenges related to low wages and clients unwilling to pay fair rates.
READ ALSO: Top 10 Rich Neighborhoods In London
Despite the construction frenzy, housing in Abuja remains prohibitively expensive for many, making it difficult for people to buy or rent homes. As a result, many houses in the city stand vacant because residents cannot afford the artificially high prices.
The housing boom in Abuja is closely linked to the flow of corrupt funds from Nigeria's public sector. Many houses in the city are suspected to have been acquired with proceeds from corruption, further exacerbating the housing crisis.
In June 2021, Sampson Duna, the director-general of the Nigerian Building and Road Research Institute, called on Civil Society Organizations (CSOs) to advocate for heavy taxation on empty houses in the Federal Capital Territory, Abuja, which would help open up these properties to potential occupants.
READ ALSO: "Why we need a Federal Ministry of Housing"- HDAN
In October of the same year, the Independent Corrupt Practices and Other Related Offences Commission (ICPC) announced the recovery of over 300 houses from two civil servants in Abuja, shedding light on the pervasive issue of vacant properties acquired through corrupt means.
Source: Businessday