Housing
Flood Destroys 150 Houses in Jos, Plateau State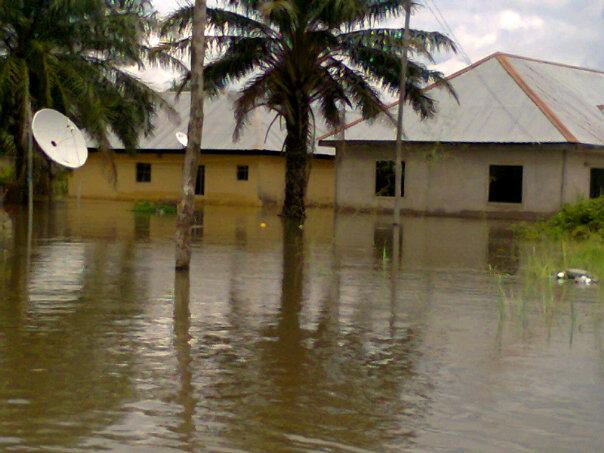 Over the weekend, a devastating flood wreaked havoc on the communities of Anguwan Rogo, Rikkos, Bauchi Road, and Naraguta in Jos North Local Government of Plateau State. The deluge, brought on by heavy rainfall on Saturday and Sunday afternoon, resulted in the destruction of at least 150 houses and significant property loss.
Tanko Yakubu Alhassan, a resident of Bauchi Road, reported that while no lives were lost, the flood inflicted severe damage on homes and swept away valuable possessions. He mentioned that the flood forced over 150 households to evacuate their residences, leaving them with nothing.
READ ALSO: 19 states, 56 communities may experience flooding in August – NEMA
These displaced families are currently seeking refuge with neighbors, friends, and relatives. Alhassan appealed to the government to provide assistance to the affected communities during this challenging time.
Salamatu Aliyu, one of the flood victims, shared her experience, stating, "The flood took us by surprise. We never expected it. The heavy rain has destroyed my house and that of my neighbor, as well as several other houses in Anguwan Rogo. We are calling on the government and generous individuals to come to our rescue."
Source: Nationonline