News
Residents of Makoko Live in Fear as Hoodlums Terrorize Community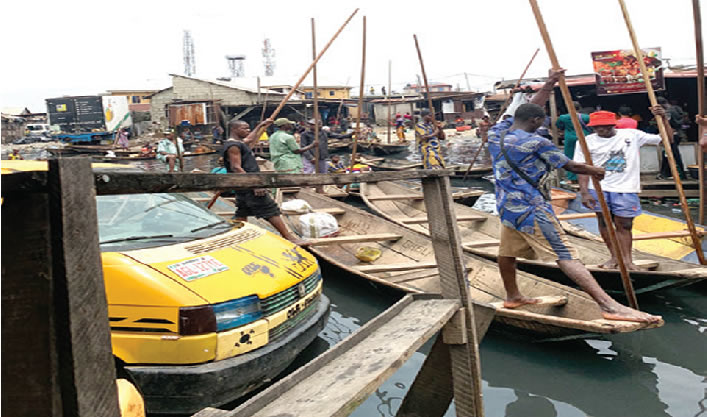 Residents of Makoko, a community in the Yaba Local Government Area of Lagos State, are currently living in fear due to the activities of hoodlums in the area.
According to a Punch Newspapers reporter who visited the community on Friday, the hoodlums are fierce-looking louts who parade the community, causing fear among residents, especially at night.
A resident, Harrison Eze, lamented the security situation in the community, saying that the hoodlums are always under the influence of drugs and kill people and fight on a daily basis.
READ ALSO: Knight Frank launches academy to address talent gap
Eze said that Makoko is not a safe place, especially for children, and that he is worried about what his children are learning from the hoodlums.
Another resident, Peter, appealed to the state government to come to their aid and provide vigilante men in the community to help curb the social menace.
A trader, Iya Bunmi, attributed the security challenges in the community to the intake of hard drugs by some youths.
When contacted, the state Police Public Relations Officer, Benjamin Hudeyin, asked residents to always report security challenges to security agencies. He also advised them to inform their Divisional Police Officer (DPO).
Hudeyin said that the police are working to reduce the rate of insecurity in the area, but they need the cooperation of the residents.
READ ALSO: Lagos State Government and Nigerian Institute of Building Collaborate to Eradicate Building Collapse
The residents of Makoko are calling on the state government and security agencies to do more to protect them from the hoodlums.
Source: Punch