News
Nigerians react to the appointment of new FCT Minister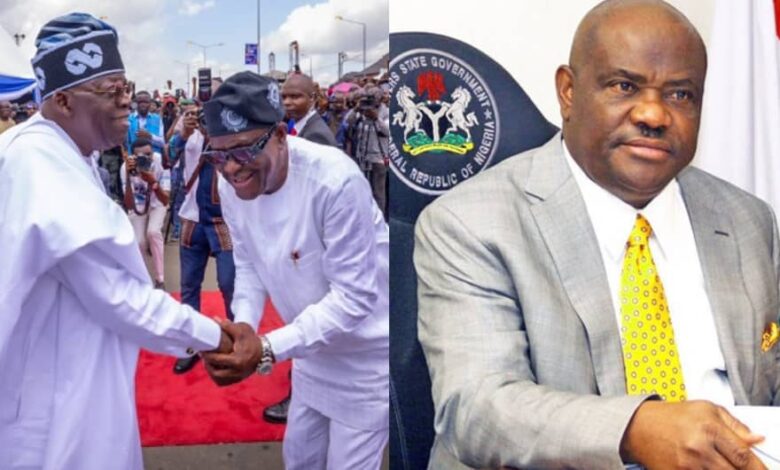 President Bola Ahmed Tinubu appointed former Rivers State Governor Nyesom Wike as Minister of the Federal Capital Territory (FCT) following the unveiling of new ministers and their portfolio.
As expected, the portfolios have attracted mixed and diverse reactions from Nigerians on social media and beyond.
While many expressed satisfaction, others are critical of the portfolios some got.
One of the ministers who is trending on social media is Wike, who was the former governor of Rivers State.
Reacting, Joe Abah, a former director-general of the Bureau of Public Service Reforms, said Wike as FCT minister would make the city centre bubble at night.
"If it's true that Wike is the new FCT Minister, it would mean that he'll be the first southerner to be FCT Minister. It will also mean that his band is back with a bang. Abuja gardens will no longer need to close by 7pm because Wike will come with his 40-year-old whiskey."
@lukziz: "This is like the most disappointing ministerial list I have seen in the 24 years of democracy in this country… I don't think the president really mean "renewed hope" for a common man maybe the renewal of hope is for the political cronies, because they are the one sharing things."
@MichaelOkwegba: "With Umahi as Minister of Works and Wike as FCT MINISTER Nigeria will now feel the Ebonyi and Rivers magic. I expect the FCT and federal roads all around the country to look very different in the next 36 months. May the good Lord strengthen them to deliver quality services."
@Musa$Adam: "Allocating Portfolios to Ministers is not the end of Nigerian's problems, Let us continue to pray the Almighty Allah to bring ease to our sufferings and make their assignments successful and implementable to put the Nation in their mind not what they will get as reward of their."
@oJ_osas: "Two ministers for agriculture, water resources, housing and urban development, steel development, and one minister of sport. We have been having these ministers for years. What have they been doing? And what are these ones going to do differently to bring about positive impact?"
@matajson: "If they don't end up being sacked by the court, I am looking forward to these folks: Coordinating Minister of Health and Social Welfare, Ali Pate and Minister of Communications, Innovation and Digital Economy – Bosun Tijani."
@sama_on_point: "PBAT deploying Dele Alake to Solid Minerals is similar to a Coach deploying Messi at Leftback or Ronaldo at Rightback!!! APPALLING! Asiwaju just go waste Dele Alake slot for Solid Minerals!"
@FidosMyke: "I thought Keyamo said Min of State is an illegal portfolio, why is PBAT making the same error, does that mean nobody around him to call his attention to it or still the same old ways of compensating political allies?"
@Primus_unbound: "Bello Matawalle as Minister of State Defense? Someone who couldn't handle bandits in his own state? I could laugh if it wouldn't hurt so much."
Nyesom Wike, served as the former governor of Rivers state, and now the new appointment as the Minister of the Federal Capital Territory (FCT) makes him the second southerner to oversee the FCT after Ajose Adeogun, who was appointed in 1976.