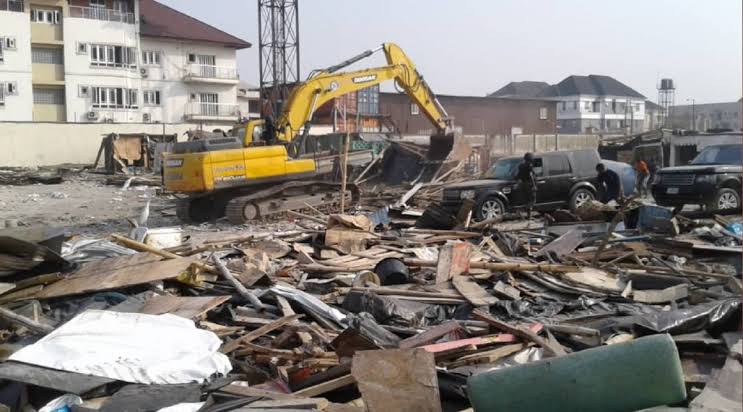 The Nigeria Building and Road Research Institute (NBRRI) has deployed a six-man team of experts to Asaba, Delta State, to investigate the remote and immediate cause of the collapsed section of a seven-storey building under construction.
The team, led by Akaolisa Ezeagu, has done a preliminary assessment of the collapsed section of the building and the whole structure. They have also had consultations with the building approving authority, the state Ministry of Urban Renewal, as well as with the building supervising agency, the state Ministry of Housing.
READ ALSO: BREAKING: Gov Alia Storms Location of Collapsed Building, Slams Dunamis Leadership
Ezeagu said the team has applied for approval to conduct a full-scale investigation, but the approval has been delayed apparently for civil service bureaucracy. He hopes that the approval will be granted by next week.
The NBRRI team will use their expertise to investigate the collapse and make recommendations to help prevent future occurrences.
Source: Punch