News
FCT Minister Not Accountable to National Assembly, Say Senior Lawyers
Nyesom Wike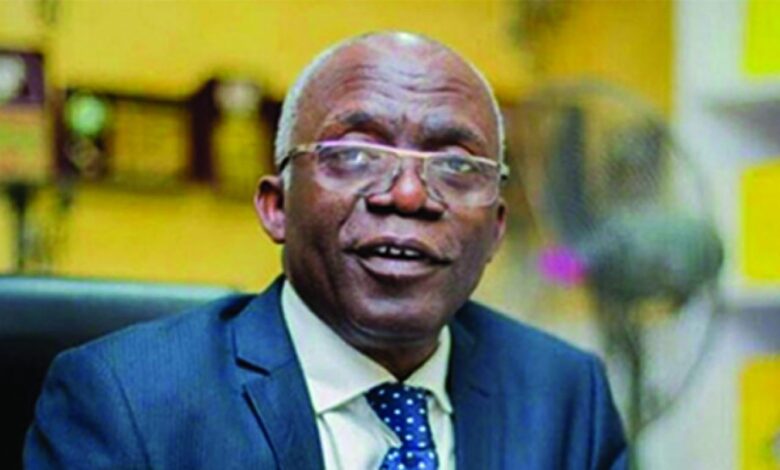 Senior Advocates of Nigeria (SANs), Femi Falana and Ebun-Olu Adegboruwa, have provided legal insights into the ongoing dispute between the Minister of the Federal Capital Territory (FCT), Nyesom Wike, and Senator Ireti Kingibe, who represents the FCT. Both lawyers emphasized that the FCT minister is not accountable to Senator Kingibe or the National Assembly in the execution of his duties.
READ ALSO: I will demolish any illegal building in FCT, Wike declares
Senator Kingibe had cautioned Minister Wike against working without the supervision of the National Assembly, asserting that the FCT minister lacks executive powers and must operate within the constitutional framework of the legislative arm.
However, Falana clarified that "Senator Kingibe's assertion was incorrect, stating that the FCT minister is answerable to the President and not the National Assembly. He cited Section 299(a) of the constitution, which vests legislative, executive, and judicial powers in the National Assembly, the President, and the courts established for the FCT, respectively."
Falana emphasized that "the executive powers of the FCT lie with the President, who can delegate them to the minister."
Adegboruwa concurred with Falana, highlighting that ministers are appointed by the President and report directly to him, with the President having the authority to remove them or overturn their decisions. Except for the Attorney General, ministers do not have specific statutory duties unless assigned by the President. Therefore, the FCT minister is primarily answerable to the President, not the National Assembly.
Regarding property demolitions, Falana and Adegboruwa asserted that proper procedures must be followed. They explained that neither "the President, the minister, nor the governor of a state can demolish citizens' property without adhering to the legal process." They emphasized the importance of respecting citizens' rights and addressing environmental concerns through lawful means.
READ ALSO: Nigerians react to the appointment of new FCT Minister
Both lawyers also expressed concern that demolitions often disproportionately affect the poor and suggested that the government should prioritize regularizing structures and offering solutions rather than resorting to demolition, especially in challenging economic times. They called for adherence to the rule of law and due process in such matters.
However, Falana and Adegboruwa provided legal clarity on the roles and responsibilities of the FCT minister and stressed the importance of upholding citizens' rights and the rule of law in property-related issues.
Source: punchng