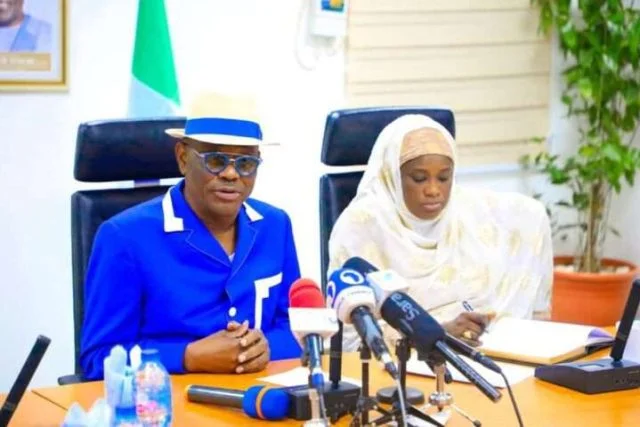 Minister of Federal Capital Territory (FCT), Nyesom Wike, has issued the Executive Secretary of the Federal Capital Development Authority (FCDA), Engr Shehu Ahmed Hadi, 24 hours to clarify the position of the National Mosque and what the compensation plan for it entails.
According to report, the land belonging to the National Mosque will be affected by road expansion, prompting its management to demand compensation in terms of other plots.
Wike who gave the order when he received members of the Abuja National Mosque Management Committee led by its Chairman, the Etsu Nupe, Alhaji Yahaya Abubakar, also debunked reports that his administration was promoting policies that were against certain religions.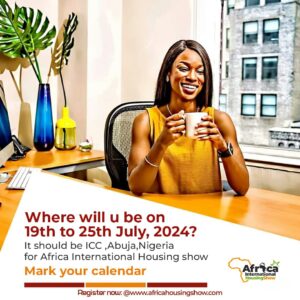 "I want to start from what I was told; that I instructed the demolition of the National Mosque. I want you to know that in politics, people will use a lot of things to fight their opponents," he said.
"The Sultan of Sokoto is one person I have high regards for, I don't just see him as an elder brother, but like a father.
"Anything that has to do with the National Mosque, of which he is the president; I will always give it support.
"You said Obasanjo launched the appeal fund for the support of the renovation of the National Mosque. No government will not support the management of the national monument. We have a role to ensure that worship centres are well taken care of."
Wike noted that those trying to whip religious sentiment were mischievously doing so to score cheap political points.
He further said, "We are not targeting any religious group or ethnicity; we are doing what we can for the good of all FCT residents and Nigerians at large.
"Don't allow politicians who do not have the capacity to face me in any way to use religion as a weapon against me."
Also Read: Construction without permit attracts demolition, prosecution – Lagos govt warns
Wike noted that as a Nigerian, he had no reason to instigate hate speech against any religious group, but to support any that had a genuine cause.
While assuring that the FCTA would not hesitate to support the maintenance of the National Mosque and the National Ecumenical Centre, having been declared as national monuments, Wike called on religious leaders to preach unity and peaceful coexistence.
Earlier, the Etsu Nupe urged the minister to support the maintenance project of the mosque, which he said had been stalled for some time.
He also pleaded with the minister to grant the committee more time to develop plots of land allocated to it by the FCTA.
Source: Business Hallmark
"I want t