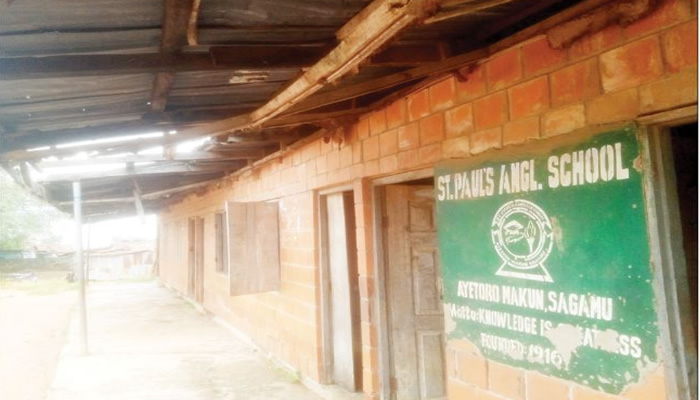 Some parents in the Ayetoro Makun community in the Sagamu West Local Government Area of Ogun State have bemoaned the deplorable condition and poor facilities at the only public primary school situated in the area.
When the Newsmen visited St. Paul's Anglican Primary School which was said to have been established in 1916, it was observed that a building with three classrooms had been abandoned due to its bad state.
Our correspondent noticed that a substantial part of the roof had been removed by wind.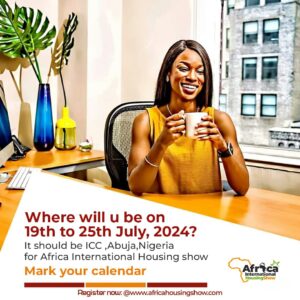 Overgrown grasses were also noticed around the building, leaving pupils at the mercy of reptiles.
The Newsmen who conducted the interview learnt that the other building erected beside the deplorable one has only two classrooms housing about 150 pupils.
Read Also: FCTA shuts two substandard private schools
The Chairman of the school's Parents-Teachers Association, Olasunkanmi Sodimu, during an interview with the newsmen, decried the situation of the school, saying, "The primary school has been there even before I was born. There are no good classrooms and conducive learning environment for these children."
Olasunkanmi, who is also a graduate of the school, said the maintenance of the school had been through communal efforts.
"During my administration, we employed extra teachers to teach these pupils and the community was paying their salary. We would levy their parents and some contributed money. But all our employees have left the school now.
"This is the only public primary school that we have in this community. Parents are no longer bringing their children to the school because there are no good facilities and equipment that would aid their learning," Olasunkanmi told our correspondent.
Another parent who simply identified herself as Odewale, said, "The current condition of this school is not palatable. These children are not comfortable with their learning environment. The government should help us to rehabilitate this school."
Contacted, the state Commissioner for Education, Ayobami Arigbabu, asked our correspondent to send a message.
He had yet to respond to the message sent to him as of the time of filing this story.
Source: punchng