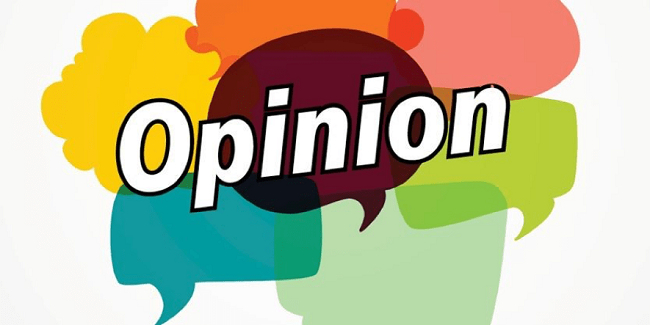 By Adeyinka Taiwo
FUEL subsidy has been a contentious and controversial issue for several years in Nigeria. The subsidy policy which began in the 1970s and which became institutionalized following the promulgation of the Price Control Act in 1977 is basically a financial support by the Federal government to reduce the cost of petroleum products, diesel and gasoline for Nigerians.
The policy which is aimed at shielding Nigerians from the full impact of international oil fluctuations however comes with heavy financial implications on the government. With huge budgetary allocations earmarked annually to keep petroleum products prices artificially low and affordable for citizens, subsidy became a major source of government expenditure. Along the line, massive corruption crept in, and the policy became a conduit pipe for massive fraud and misappropriation of funds. Payment of subsidies has long become a tremendous drain on the resources of the country. In other words, the concept of subsidy though noble in itself became plagued with serious allegations of corruption and mismanagement, thus raising the question of removing it and using the revenue for productive investments, infrastructure development and other economic ventures which can promote and produce sustainable economic development with equitable outcomes.
READ ALSO: Residents stranded as Lagos agency seals up buildings
While many stakeholders insist that petrol subsidy is the last hope for an average Nigerian to have a share of the ''national cake'', there is no doubt that fuel subsidy has adversely affected Nigeria's finances and keeping it is fiscally inadvisable and if Nigerians are truly desirous of sustainable infrastructure and economic development, subsidy should go. In a significant policy shift, President Bola Ahmed Tinubu in his inauguration speech on May 29, 2023 announced the removal of petroleum subsidies. He did not mince words in bringing the subsidy policy to a final end. It was a decision that sent shockwaves through the various sectors of the economy and the Nigerian polity. And it has gone, though not without inflicting some hardships on Nigerians, particularly those at the low end, the unemployed, the employed urban poor population and those surviving on low incomes have had to pay high transport fares to get to work daily. Prices of goods and services have gone up, and rents would definitely respond accordingly. As fuel prices soar, disposable income for many Nigerians is shrinking. Meanwhile, inflation is biting with prices of goods and services skyrocketing.
READ ALSO: HDAN to lead members to the Minister of Housing, National Assembly to address obsolete laws affecting real estate development
Critical sectors of the economy are already feeling the impact. The average citizen now has less money to allocate to housing expenses, including rent or mortgage payments. The rental market is witnessing changes as some tenants are struggling to meet their rental obligations due to reduced purchasing power. Landlords may face challenges in setting rental rates that balance their costs and the financial capacity of tenants. There is already a decrease in demand for housing, especially in the middle and lower-income segments of the market. As a result, some property developers are finding it increasingly challenging to sell or rent their properties, leading to a slowdown in the real estate market. Rise in transportation costs which is a direct consequence of subsidy removal in addition to decreased purchasing power have influenced property preferences. Many potential homebuyers and renters are now prioritizing properties located closer to their workplaces or essential services, such as schools and healthcare facilities. This shift in preferences has led to increased demand for properties in urban centers and a decline in interest in properties located in more remote or suburban areas.
That removal of subsidy has adverse affect on the real estate industry and aggravates the already huge housing deficit is an under-statement. High cost of fuel as I mentioned earlier has led to increase in transport fare, and would definitely cause building materials prices to shoot up, simply because producers of these materials rely largely on petroleum for energy, and don't forget that electricity supply is not yet stable. Cost of taking the materials to sites has also increase. These would have consequences on rent, affordability, housing delivery and house gap. Industry practitioners are already anticipating defaults in payment and renewal of rents, either for commercial or residential accommodation. Going forward; there are huge benefits of subsidy removal to the economy though, and as a matter of fact, if sincerely implemented, the long term benefits are huge, and worth the pains and sacrifices of the moment. Deregulation of the petroleum sector would give room for determination of prices by market forces; engender competition, attract private and direct foreign investment, increase efficiency, supply and ultimately lower production costs and prices. This would help to diversify the country's energy mix, reduce dependence on fossil fuels, and mitigate the impact of fluctuating global oil prices on the economy.
READ ALSO: TETFund and REA Partner to Power Nigerian Universities
In the interim however, government should introduce comprehensive incentives and palliatives to cushion the effects of deregulation on the poor and average Nigerians. Housing and infrastructure development must be promptly addressed, with government partnering with the private sector and the professionals to draw housing programme and implement same to the letter. Time has come to focus on social housing. As a long-term measure, the government should engender competition in the downstream sector of the petroleum industry to encourage more efficient and cost-effective distribution of petroleum products.
Full deregulation of the petroleum sector, promotion of renewable energy, investment in refining capacity, strengthening anti-corruption measures are all requirements for sanitizing the industry and keeping fuel prices affordable for consumers.
In conclusion, the removal of petrol subsidies in Nigeria has undeniably shaken the real estate market, impacting property values, demand, and investment strategies. As the government continues to implement economic reforms and citizens adapt to the changing landscape, the real estate sector will likely undergo a period of adjustment. Observers and investors will closely monitor.
Source: Tribune Newspaper