Housing
Niger Launches Green Economy Initiative with Summit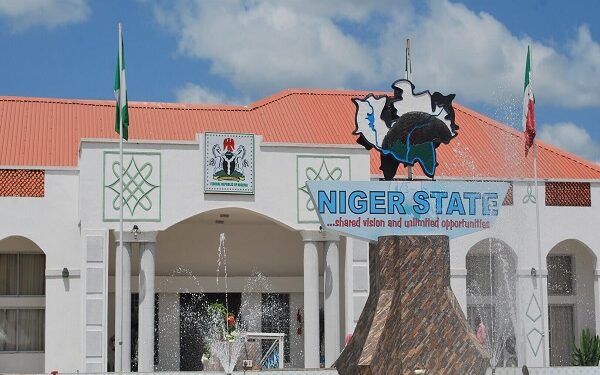 By Taiwo Ajayi
The government of Niger has announced its plans to host the inaugural Sub-National Green Economy Summit, scheduled to take place from October 24 to October 25 in Minna.
Governor Muhammad Bago of Niger made this announcement during a press conference held in Abuja on Wednesday. He explained that the summit was a response to global challenges such as environmental degradation, the impacts of climate change, and insecurity.
Governor Bago highlighted that the summit would play a crucial role in fulfilling Nigeria's commitments under the Paris Agreement, the Nationally Determined Contributions (NDCs), and the United Nations Sustainable Development Goals (SDGs).
He also emphasized that the summit would underscore the significance of local communities and their indigenous knowledge systems in achieving sustainable development.
Furthermore, Governor Bago stated that the summit would equip local communities with the knowledge and resources needed to engage in eco-friendly practices and green initiatives, aligning with the UN SDGs.
Read Also: Nigeria Housing Deficit: Making a case for Data and Economic Empiricism
"The Niger state government is organizing the first-ever Subnational Green Economy Summit in response to global challenges such as environmental degradation, climate change impacts, insecurity, and the growing need for sustainable solutions. We will be unveiling the Niger State Green Economy Blueprint to guide our developmental choices.
"In light of the above, the summit will attract experts and participants from around the world to exchange ideas, share best practices, and innovations on green economy initiatives that we can learn and adapt to our context. This aligns with the country's commitment to reducing carbon emissions and transitioning to a low-carbon economy," Governor Bago said.
He also mentioned that, in terms of security, the state was already collaborating with the Central Bank of Nigeria (CBN) to import grazing grass and other materials needed for cattle ranching to address security challenges within the state.
"We have initiated a partnership with the CBN, where we have allocated 33,000 hectares for grazing reserves and another 25,000 hectares in the rural basin reserve to enable us to domesticate these animals. Security will not be an issue, as the military, federal government, and state government are collaborating. I can assure you that Niger is safe and an ideal destination for investment," he affirmed.
Read Also: Nearly 40 housing tech firms make the 2023 Inc. 5000 list