Real Estate
FG to unlock $300bn 'dead' capital in housing sector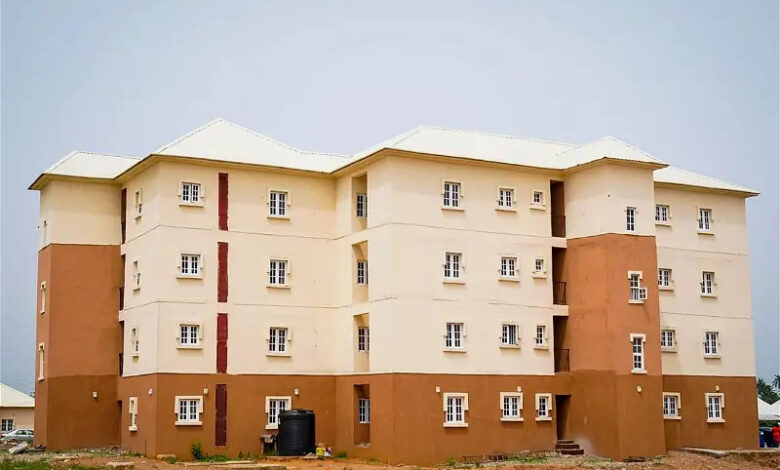 The Federal Government reveals its plans to unlock the estimated over $300 billion 'dead' capital in the housing sector through a series of reforms and collaborations with stakeholders.This is part of the government's efforts to enhance investment and finance opportunities for sustainable real estate projects and address the country's housing deficit.
The announcement was made by Architect Ahmed Dangiwa, the Minister of Housing and Urban Development, during the Capacity Development Conference for Developers in Abuja.
The conference, organized by the Real Estate Developers Association of Nigeria (REDAN), took place on Tuesday with the theme 'Enhancing Investment and Finance Opportunities for Sustainable Real Estate Projects.'Dangiwa, who was represented by Abdullahi Tijjani Gwarzo, the Minister of State for Housing and Urban Development, further elaborated on the government's commitment to fostering increased private sector investment in housing.
READ ALSO: Lagos Building Collapse Leaves Thousands Homeless
He outlined plans to amend the Land Use Act to streamline land administration, as well as reforms to key agencies like the Federal Mortgage Bank of Nigeria and the Federal Housing Authority
The Minister said, "In alignment with the vision of President Bola Ahmed Tinubu, we are dedicated to creating a conducive environment for increased private sector investment in housing."Our objective is to break all institutional, legal, and bureaucratic barriers that have hindered sector growth.
"This includes collaborating with key stakeholders to review and amend the Land Use Act to streamline land administration and make access to land easy and fast."We hope that by doing so, we can unlock the estimated dead capital estimated by Price Waterhouse Coopers as being over $300 billion.""Let us explore innovative financing mechanisms, share success stories, and identify potential challenges.
By fostering dialogue and collaboration, we can unlock new investment opportunities, mobilize financial resources, and support the development of sustainable real estate projects across the nation," he urged.Earlier, in his address, Dr. Aliyu Oroji Wamakko, President of REDAN, urged the Federal, State, and Local Governments to consider the real estate sector as a fulcrum to revitalize the economy by supporting the sector and REDAN.At the same time, he reaffirmed REDAN's readiness to collaborate with the government in providing affordable housing.
READ ALSO: THE HISTORY OF REAL ESTATE IN NIGERIA, AS WELL AS SOME OF ITS BENEFITS TO THE NIGERIA ECONOMY
"We are keen on how our Members can secure long tenured and single digit debt financing without which home ownership will remain elusive, as it is a fact that real estate development is capital intensive and requires a lot of outlay,"
Wamakko said.He further emphasized the need for developers to comply with extant laws and contribute to the growth of the national economy.The conference, attended by key stakeholders in the real estate and finance industry, was held to build the knowledge base of REDAN members, and to address multidimensional and multidisciplinary challenges involved in real estate business.
Source: Vanguard Ng