News
CAC Uncovers 189 Fake Companies Used for Land Fraud in FCT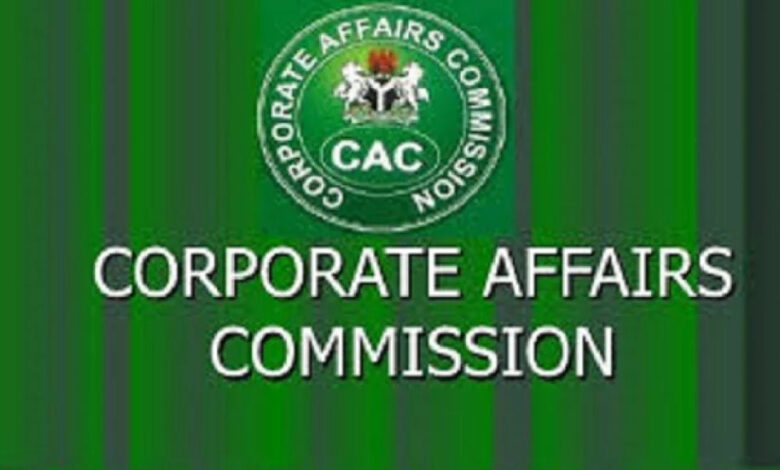 ABUJA, October 23, 2023 – Mr. Hussaini Magaji, the newly appointed Registrar-General of the Corporate Affairs Commission (CAC), revealed a shocking revelation on Saturday, as he disclosed that the Commission had uncovered a total of 189 fictitious companies involved in fraudulent activities related to securing land allocations in the Federal Capital Territory (FCT) and defrauding unsuspecting Nigerians.
In a press conference held in Abuja, Magaji shared that this disturbing scheme had come to light within a mere week of his assumption of office. He went on to explain that a criminal syndicate, which specialized in operating unregistered companies, had been successfully identified and apprehended by the Commission.
"One of the milestones achieved upon my assumption of duty is our ability to burst a ring of criminals that are creating havoc in the commission," Magaji stated. "About 189 fake companies have been identified to be used by these group of persons to secure lands."
These non-existent entities allegedly collaborated with lawyers who falsely claimed to be accredited agents with the Commission. Additionally, they worked with certain personnel from the Abuja Geographical Information System (AGIS) to gain preferential treatment for their applications, often superseding existing ones.
Magaji revealed, "With the collaboration of security agents, we arrested the suspects who have volunteered some information."
READ ALSO:Land racketeering rocks FCTA
The CAC boss explained that the suspects came under scrutiny following complaints from the Federal Capital Territory Administration (FCTA), prompting the Commission to verify applications made by these entities. Subsequent investigations led to the discovery of more fraudulent companies.
Upon further examination, it was clear that these companies did not even exist. The nature of their fraudulent activities revolved around creating fake entities and applying for land in the FCTA, where they would manipulate the system to gain priority status over legitimate applications. This tactic had reportedly been successful on multiple occasions in the past.
Magaji emphasized his commitment to deterring others from engaging in such unlawful practices. He outlined his policy direction for the Commission, with an increased focus on revenue generation and efforts to sanction companies that fail to disclose their annual returns, among other penalties.
Boosting the Commission's revenue, Magaji argued, would facilitate its ability to fulfill its role as a world-class regulatory body. He also mentioned his launch of a human capital development agenda upon assuming office, aiming to improve staff performance and welfare.
In line with President Bola Tinubu's administration priorities, the CAC will work to foster a more business-friendly investment environment, aiming to simplify registration processes and ensure a more favorable landscape for investors.
The revelation of these fake companies involved in fraudulent land allocation activities underscores the need for increased vigilance and regulatory measures to protect the interests of well-meaning Nigerians and maintain the integrity of land allocation processes in the FCT.
Source: Punch Ng