News
Abuja Court Restrains Minister from Altering Parks and Recreation Center
Wike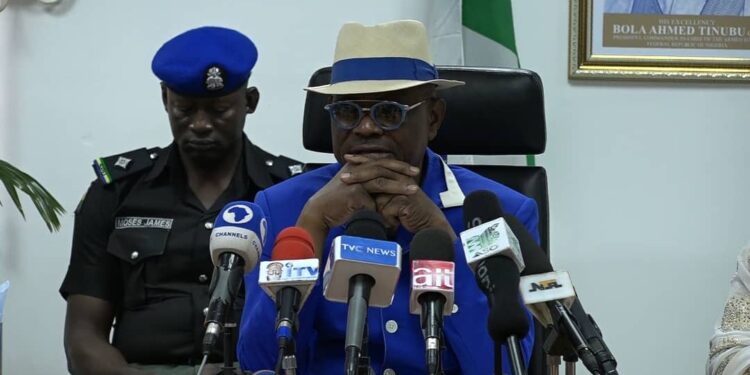 An Abuja High Court has restrained the Minister of the Federal Capital Territory (FCT) and three others from altering, reconstructing, or rebuilding the area designed for Parks and Recreation Center (Berger Parks, Wuse zone 6, Abuja) for any other use except as designated by the Federal Capital Territory master plan.
The order was given on Thursday, September 28, 2023, by Justice Njideka Nwosu-Iheme, pending the hearing and determination of a suit filed by concerned residents of the area.
The plaintiffs are seeking to declare that the FCT minister and the FCTA's action allocating, redesigning, and or selling off an area designated and commissioned as a park and recreation center (Berger Park, Wuse Zone 6, Abuja) to FCDA and the NPF Property and Construction Company Ltd, private companies for commercial purposes, is illegal, unlawful, and unconstitutional.
READ ALSO: Wike Sacks 21 Heads Of FCTA Agencies, Companies
They are also seeking an order of perpetual injunction restraining the defendants from altering, reconstructing, rebuilding the area designated for park and recreation for any other use, except as designated by the FCT master plan as well as an order that the sum of N1 billion be paid by the 3rd and 4th defendants to them as exemplary damages for the restoration of the damage done to Berger Park and Recreation Center, Wuse Zone 6, Abuja.
"The sum of N1 billion for specific damages against the defendants jointly and or severally for the destruction of economic trees, physical structures which include sports facilities, retail shops and aesthetic landscaping of Berger Parks and Recreation Center, Wuse Zone 6, Abuja".
The judge adjourned the matter till October 30 and ordered parties to maintain status -quo anti bellum to avoid tempering with the subject matter of the suit.
Source: Tribune