News
Construction
Nigeria to Launch Extensive Urban Renewal and Slum Upgrading Program with UN-Habitat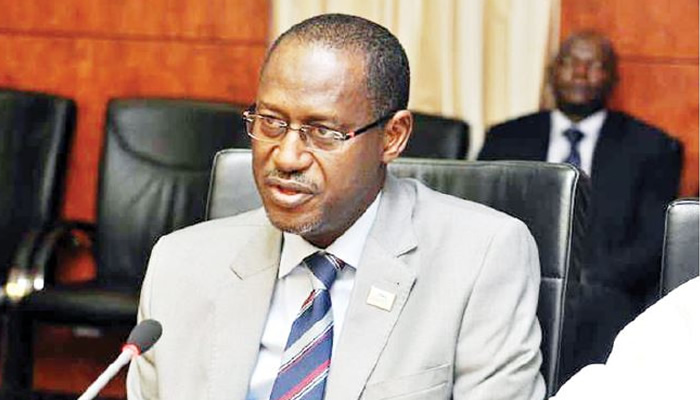 The Federal Ministry of Housing and Urban Development has declared its unwavering commitment to launch an extensive urban renewal and slum upgrading program across Nigeria. In partnership with the United Nations Human Settlements Programme, this initiative is aimed at enhancing living conditions in urban areas throughout the country. The program will also focus on transforming informal settlements into integrated neighborhoods with improved access to essential services while simultaneously preventing the proliferation of slums.
The announcement was made by the Minister of Housing and Urban Development, Ahmed Musa Dangiwa, during a meeting with a delegation from UN-Habitat, led by the Director of the Regional Office for Africa, Oumar Sylla, at the Ministry's headquarters in Abuja.
In a statement signed by Haiba Badamasi, Deputy Director of Information, Minister Dangiwa emphasized the alignment of UN-Habitat's vision with President Bola Ahmed Tinubu's Renewed Hope Agenda for Housing and Sustainable Urban Development. He called upon UN-Habitat to extend its support for the ministry's ambitious plans to enhance access to decent, quality, and affordable housing for all Nigerians, including those within the low and medium-income segments of society.
READ ALSO: FCT Minister Wike Faces Challenges of Decayed Infrastructure and Insecurity
Dangiwa stated, "We are counting on UN-Habitat to continue to render its technical support to the ministry as the focal point for the implementation of Sustainable Development Goal 11, which aims to make our towns and cities safe, resilient, and sustainable. Additionally, we would like to seek UN-Habitat's collaboration in advancing the SDGs. Specific areas include helping us to mobilize multilateral funding for our Urban Renewal and Slum Upgrading Programme and the New City Development Project."
The Minister also expressed appreciation for UN-Habitat's assistance in the review of the National Urban Development Policy, assuring the organization of the ministry's commitment to completing and adopting the document with their technical support.
READ ALSO: FG Unveils Plan to Build Renewed Hope Cities Nationwide, says Phase 1 to Create 240,000 Jobs
Dangiwa called for a deeper collaboration between the ministry and UN-Habitat, anticipating a more innovative and impactful partnership that will explore all potential and capacities of UN-Habitat.
In response, Oumar Sylla, Director of the Africa Region of UN-Habitat, affirmed that the organization's 2023-2027 work plan for Nigeria will align with the priorities of the current administration's Renewed Hope Agenda. He emphasized that continued funding support to UN-Habitat's office in Nigeria would enable the office to effectively provide technical support services to housing and urban development stakeholders in the country.
UN-Habitat, mandated by the UN General Assembly, is dedicated to promoting socially and environmentally sustainable towns and cities, aiming to build inclusive, safe, resilient, and sustainable urban areas and communities.
Source: Punch Ng