Housing
Innovative Building Designs Offer Hope for Addressing Nigeria's Housing Deficit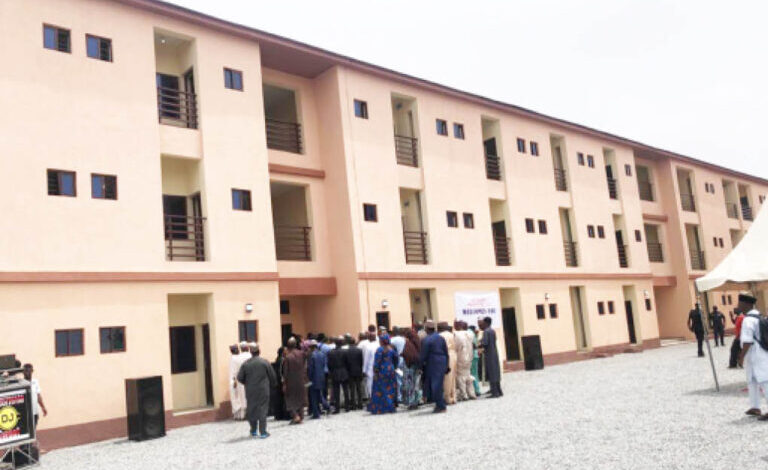 In the face of Nigeria's staggering 28 million housing deficit, Deolu Lana, a built environment expert and project manager at Petolah, believes that innovative building designs can offer a viable solution to this pressing issue.
Lana has introduced the Matrix 5 System, a design concept that maximizes land utilization and optimizes construction costs. He explains, "On a standard 18 by 36 meters plot, our design enables the construction of five three-bedroom terraces, each with two living rooms, a sitting area, dining room, and boys' quarters. This is a significant improvement over the conventional approach, which typically yields only four duplexes on the same plot."
READ ALSO : FHA@50 Celebration- Renewed Hope housing agenda of President Tinubu will build many houses,creates thousands of jobs- Sen. Ashafa
The Matrix 5 System incorporates cross-ventilation, ensuring that all rooms benefit from natural airflow, a crucial consideration for Nigeria's tropical climate. Lana emphasizes that this design adaptation enhances comfort and reduces the reliance on energy-intensive air conditioning systems.
To further address the cost-effectiveness of housing, Lana advocates for lightweight construction methods, such as frame and panel construction, as an alternative to the traditional brick and mortar approach. He explains that lightweight materials like fiber cement and clay board reduce the overall weight of the structure, leading to lower material and labor costs.
READ ALSO : Lagos delivered 3, 000 homes for residents in less than 5yrs–Sanwo-Olu
Lana underscores the importance of utilizing local materials and technologies while incorporating modern advancements to produce affordable and sustainable housing solutions. He asserts, "The challenge lies in the construction technology and materials we employ. Sandcrete block and concrete technology are outdated and require modernization to achieve cost-effective housing."
By embracing innovative design methodologies and adopting lightweight construction techniques, Lana believes that Nigeria can effectively tackle its housing deficit and provide adequate shelter for its growing population.
Source : Daily Trust