Housing
FHA@50 Celebration- Renewed Hope housing agenda of President Tinubu will build many houses,creates thousands of jobs- Sen. Ashafa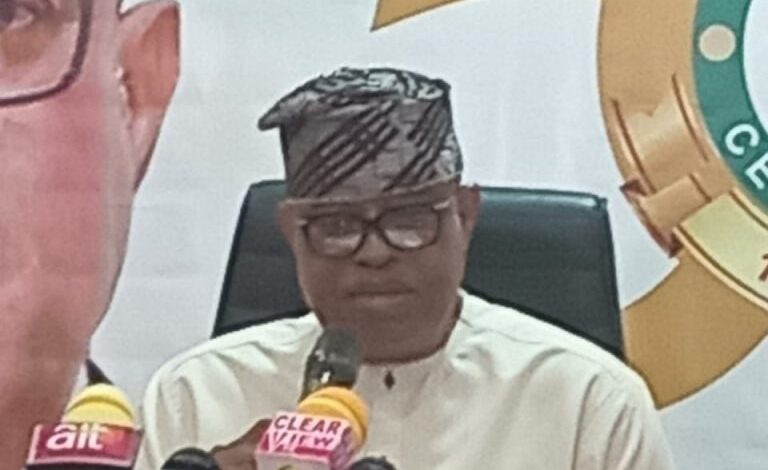 The Managing Director and Chief Executive Officer (CEO) of Federal Housing Authority (FHA), Senator Gbenga Ashafa has stated that President Bola Ahmed Tinubu's housing agenda would revolutionalise Nigeria's housing industry, pointing out that his decision to create the Ministry of Housing and Urban Development is a clear indication that the President means business.
This is even as Ashafa said that the Authority under his watch has a vision to reposition FHA to a high performing agency, that fulfils the mandate for which it was founded 50 years ago by Nigeria's visionary leaders.
Speaking at a press conference at FHA Headquarters, Asokoro, Abuja on Friday in preparation for the Authority's Golden Jubilee Celebration scheduled for November 23 to 24, 2023 at International Conference Centre (ICC), Abuja.
Ashafa said that with the 'Renewed Hope Agenda' of the current government, he is optimistic that FHA would be back in full force to delivering houses for all classes of Nigerians irrespective of status and creed.
READ ALSO : "Why we need a Federal Ministry of Housing"- HDAN
According to him, FHA in the past three years has embarked on the process of repositioning the Authority to perform its statutory responsibilities of providing affordable housing for the masses, insisting that FHA has despite circumstances beyond it has continued to deliver on its mandate.
Said he: "We are happy that our little efforts is coming at the time we have His Excellency Bola Ahmed Tinubu, GCFR, as President of the country, whose Housing Agenda would revolutionalise our nation's housing industry.
READ ALSO: Housing Cooperatives in Nigeria, Egypt, and Kenya Shine at ICA Africa Conference
" This he has shown by creating a different Ministry of Housing and Urban Development, under the capable leadership of Arc. Ahmed Dangiwa, FCIA, FCIEN as Minister and Abdullahi Tijjani Gwarzo as Minister of State".
"With the Renewed Hope Agenda of the current government, it is hoped that FHA would be back to delivering houses for all clients of Nigerians".
Earlier, Ashafa lamented the sorry state of the Authority before he assumed office, which include different federal government policies which affected FHA negatively with its attendant low staff morale and ill motivated workforce.
He however said that the past three years under his leadership, FHA has been able to provide the needed work tools and conducive environment, adding that "we have succeeded in restoring the staff morale, and taking back FHA to where it should belong".
Specifically, Ashafa disclosed that FHA has secured all its land other assets, especially reclaiming all the encroached estates and has completed the Zuba Estate in Abuja, serviced with a dedicated independent injection power sub-station.
Meanwhile, the FHA boss revealed that" "We have commenced the construction of 340 units houses in the first phase of our Bwari Estate, near the Nigerian Law School, Bwari Abuja, where we intend to replicate our Rent-To-Own Delivery model we started from our Zuba Estate".
Also, he said in commemoration of the Golden Jubilee Celebration, FHA has commenced the construction of the Golden Jubilee Estate in Mbora District of Abuja, adding that "this estate would be replicated in all the zones of the country, with the Lagos estate being the next on the line to start.
Ashafa, a former Senator representing Lagos East Senatorial District, said the press conference was one of the events lined up for the Golden Jubilee Celebration of the Authority which he said would be graced by the high and mighty including President Tinubu,
Those who attended the press conference in Asokoro on Friday were Hajia Hauwa Baba-Kobi, Executive Director, Estate Services; Hajia Adama Kure, Executive Director, Finance and Accounts and Kenneth Chigelu, Head Public Affairs, FHA.
Source: Promptnews