Housing
Government Warns Against Wetland Development in Magodo Phase II to Prevent Flooding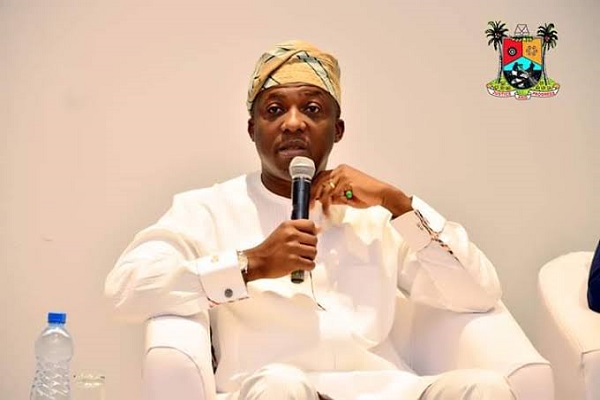 The Lagos State government has issued a stern warning against any development on the wetland bordering Magodo Phase II, citing the potential for disastrous flooding.
During an inspection tour of the area, Tokunbo Wahab, the Commissioner for the Environment and Water Resources, emphasized the detrimental consequences of constructing on the wetland. He maintained the government's position that no such development, whether residential or commercial, would be permitted.
"We have received petitions regarding the ongoing issue between the communities and residents," Wahab stated. "So today, we came to assess the state of the wetland. We have placed a signpost clearly indicating that this is a wetland, and construction on wetlands is prohibited. If anyone claims to have an approved layout, I demand to see it."
READ ALSO: Delta State Embraces Digital Transformation with Land Administration Digitization
Wahab underscored the significance of preserving wetlands, drawing parallels to the flood situation in Isheri-Oshun. "If people proceed with building on this wetland, the resulting flooding will dwarf what we're experiencing at Isheri-Oshun," he warned. "We have assured the residents that our stance on wetlands remains unwavering, and we will enforce it."
He further addressed the recent demolitions in the Isolo/Jakande area, explaining that the affected structures lacked necessary approvals and were encroaching on canals, obstructing water flow.
"People construct on canal paths, blocking them entirely, leading to flooding during rains," Wahab explained. "Yet, they have the audacity to blame the government. They even sued us, but the case was dismissed two weeks ago, and we proceeded with the demolitions. Today, we're here to assess compliance so that the contractor can clear the canal path for the secondary collector."
Wahab reiterated the importance of proper land documentation and adherence to building regulations. "Before constructing, there are requirements beyond physical planning," he advised. "Obtain a drainage clearance certificate from the Environment ministry, and follow our guidelines for drainage dimensions and placement."
READ ALSO : FG Committed to Solving Isheri Flooding, Says Minister
The commissioner reaffirmed the government's commitment to continuous monitoring and enforcement against environmental violations. "Our work is on the streets, not in offices," he asserted. "We will continue to engage with the community to ensure that the right thing is done."
Wahab also visited Ikoyi to assess compliance with the 2m setback for canals, particularly the blocked canal that affects Dodan Barracks, causing flooding. While acknowledging some improvements, he emphasized the need for further action. "Significant work remains," he declared. "The equipment will move in this week to clean the collector approaching the lagoon."
Wahab was accompanied by the Special Adviser on Environment, Olakunle Rotimi-Akodu, Permanent Secretary Omobolaji Gaji, and other ministry officials.
Source: The Nation Newspaper