Housing
BUA Cement Sokoto, Okpella factories commence operations 2024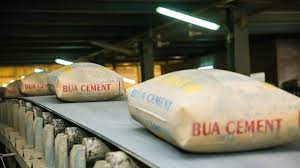 BUA Cement has disclosed that it is building factories in Sokoto and Okpella to boost production in the country.
This was disclosed on Thursday in Abuja by the Managing Director, of BUA Cement, Yusuf Binji, who was represented by the Chief Financial Officer, Jacques Piekarski.
Binji said with the two new production lines starting operation by the first quarter of 2024, the company would be adding an additional six million tons to its daily production capacity.
He said, "Currently, we are building two factories in Sokoto and Okpella; this will add six million tons from the beginning of next year, and we will have a total production capacity of 17 million tons a day. This is thanks to you, customers, for without you, there will be no expansion."
Also, as part of efforts to promote sales and reward brand loyalty, BUA Cement launched its #WinWithTheKing promo.
He said the #WinWithTheKing promo was the first of its kind by BUA since it was established.
The promo, which was expected to run for 83 days, would offer users of BUA Cement, the opportunity to win the company's branded T-shirts, rechargeable lamps, TV sets, a generator set, a tricycle for carrying cement, and Android phones.
Also, there was N16m for 16 end users to win, while the grand prize was an MG executive saloon car, he disclosed.
Binji said the promo was a way of showing its customers that they were important stakeholders in the giant stride the company is recording.
He said, "With this promo, we want to reward our loyal customers, launch sales and build brand awareness.
"We take a lot of courage to deal with our customers and distributors, they are very important to us and we take them seriously and we work hard to satisfy them and also to support them.
"It is important to have them loyal to us and also in line with the expansion of the company we need to ensure that our customers are going to continue with us and we need to reward them for that. We need also to use this to sustain our sales and continue to build our brand."
The Director of Marketing and Sales, Nasir Ladan, reiterated that the promo was part of efforts to sustain sales and improve its market visibility.
According to him, the #WinWithTheKing was the first in a series of promos that the company has lined up for the benefit of its customers