News
Oyo State Government Initiates Comprehensive Database for Entrepreneurs and Artisans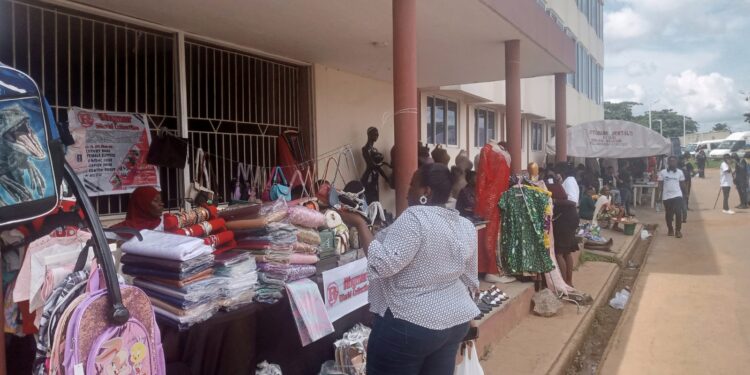 In a bid to streamline support and benefits distribution to entrepreneurs and artisans, the Oyo State government is in the process of creating an extensive database encompassing individuals across all 33 local government areas in the state. The announcement came from Mr. Demola Ojo, the State Commissioner for Trade, Investment, and Cooperatives, during a gathering of entrepreneurs and artisans united under the Ibadan Entrepreneurs Network. The event was held at the Lekan Salami Stadium, Adamasingba, Ibadan, on Monday.
Mr. Ojo underscored the importance of this initiative, expressing concern that some individuals choose to evade inclusion in the database due to their reluctance to pay taxes. However, he stressed the necessity of this database as a means to effectively distribute state and federal government benefits designed to assist entrepreneurs and artisans.
He urged entrepreneurs to consider the advantages of being part of this database, particularly the access to government funding opportunities, rather than avoiding inclusion. Notably, he highlighted the allocation of a N500 million loan set aside for small and medium-scale enterprises (SMEs) in response to the recent fuel subsidy removal, emphasizing that a comprehensive database would expedite the disbursement of such funds.
READ ALSO: 4th Construction Artisans Awards to hold 3rd October
Mr. Ojo also noted that the Ibadan Entrepreneurs Network, the platform hosting the Monday gathering, would serve as a key mechanism for constructing the state's database of entrepreneurs and artisans.
The convener of the Ibadan Entrepreneurs Network, Mrs. Oyenike Adeleke, conveyed her intent to encourage networking among entrepreneurs and artisans spanning all 33 local government areas of the state. She expressed satisfaction in witnessing members from various business backgrounds interact to enhance their enterprises and contribute to the state's overall economy.
Additional speakers at the event, including Mr. Abisoye Fagade and Mr. Yinka Adeleke, emphasized the need for individuals to view economic challenges as opportunities for innovation and expansion within their enterprises.
Source: Premium Times